Westfield Academy and Central School senior, Lucas Zielinski, was inducted into the LoGuidice Chapter of the National Technical Honor Society today. Inductees meet several requirements including earning an average of 90 or above with less than 8 absences. Additionally, the students in National Technical Honor Society demonstrate a high level of skill in their trade, honesty, service, responsibility, scholarship, citizenship, and leadership. We are so proud of you, Lucas. Congratulations on a job well done!

Congratulations to our Boys Basketball team for their victory in the first round of the Franklinville Tournament over Scio-Friendship! They play in the championship Saturday afternoon. The Boys also open league play tonight with a game in Panama. Good luck!

Cafeteria menus for the remainder of 2021! We apologize for the delay. December 16th: Breakfast: French Toast, Cereal, Yogurt, Fruit, Milk and Juice Lunch: Cheeseburgers with fries, Baby Carrots, Pears, Side Salad, Milk and Juice December 17th Breakfast: Cinnamon Bun, Cereal, Yogurt, Fruit, Milk and Juice Lunch: Build your own sub!, Bananas, Baked Beans, Side Salad, Milk and Juice December 20th Breakfast: Whole Grain Muffin, Cereal, Yogurt, Fruit, Milk and Juice Lunch: Chicken Fajitas with Onions and Peppers, Peaches, Corn, Side Salad, Milk and Juice December 21st Breakfast: Blueberry Muffin Tops, Yogurt, Cereal, Fruit, Milk and Juice Lunch: Vegetable Soup and your choice of sandwich, Oranges, Side Salad, Milk and Juice December 22nd Breakfast: Pop Tarts, Cereal, Yogurt, Fruit, Milk and Juice Lunch: Pizza!, Apples, Carrots, Side Salad, Milk and Juice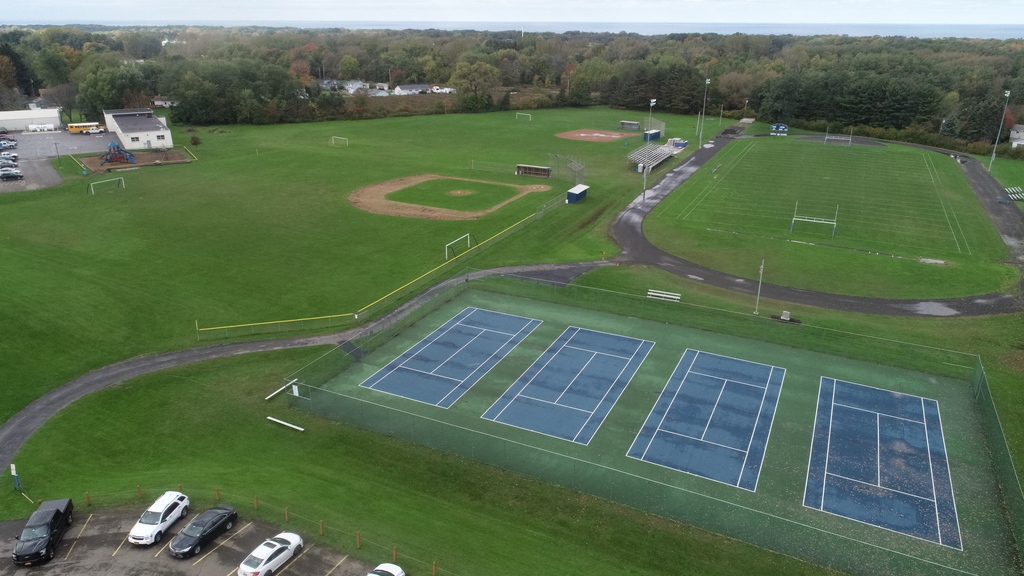 Congratulations to Darien Swanson for being named one of the 2022 NYSAAA Student Athlete Scholar Essay Award winners for his essays "The Code: Life Principles Learned Through Sports" and "How High School Athletics Has Impacted My Life". Great job Darien!

Congratulations to Mason Maring for his 2nd Team Offense All-star for Class C South Football! Way to go!

Thank you to the Westfield PTO and all of the volunteers for bringing back the annual Holiday Shoppe this year. Our elementary students are great shoppers!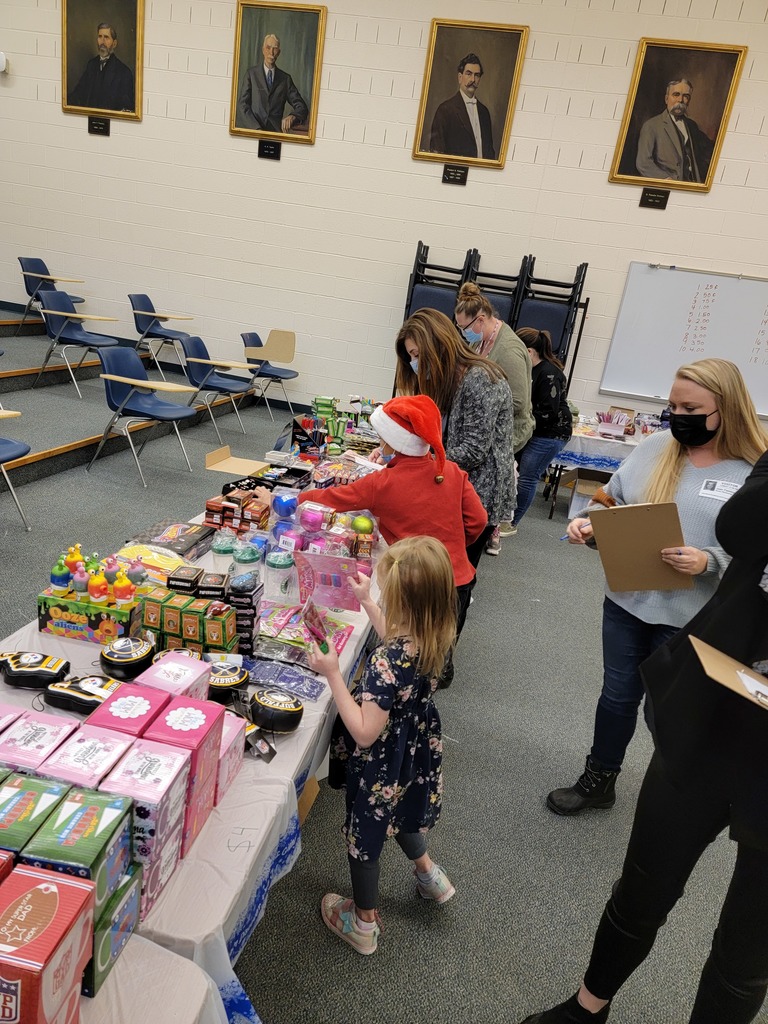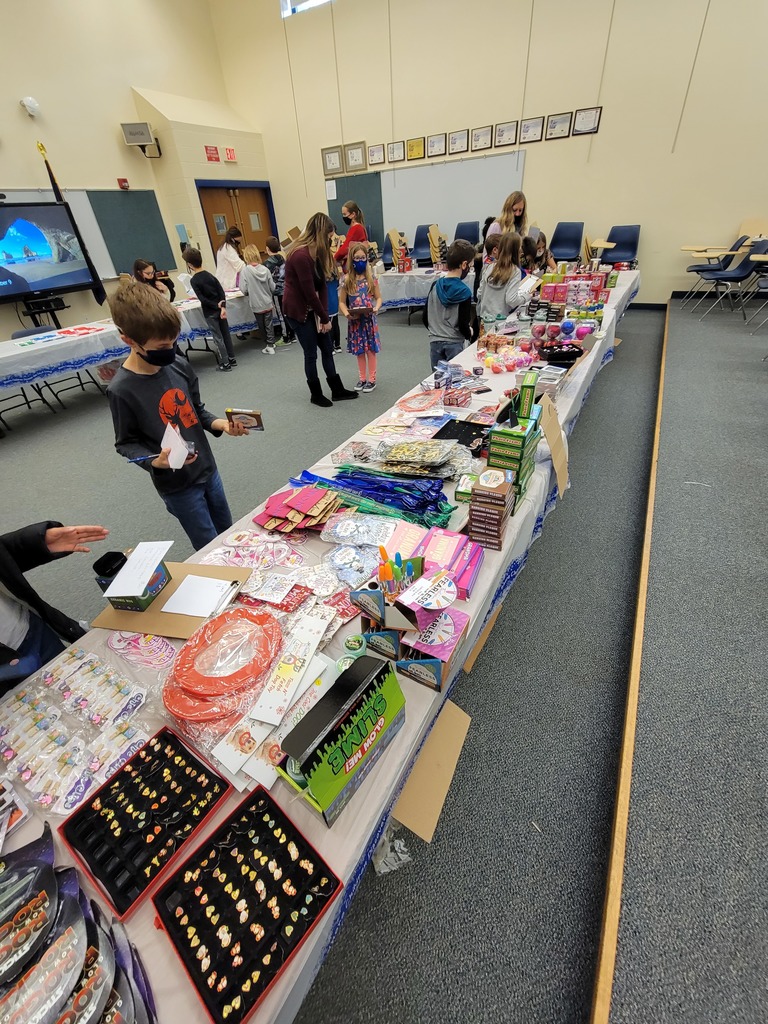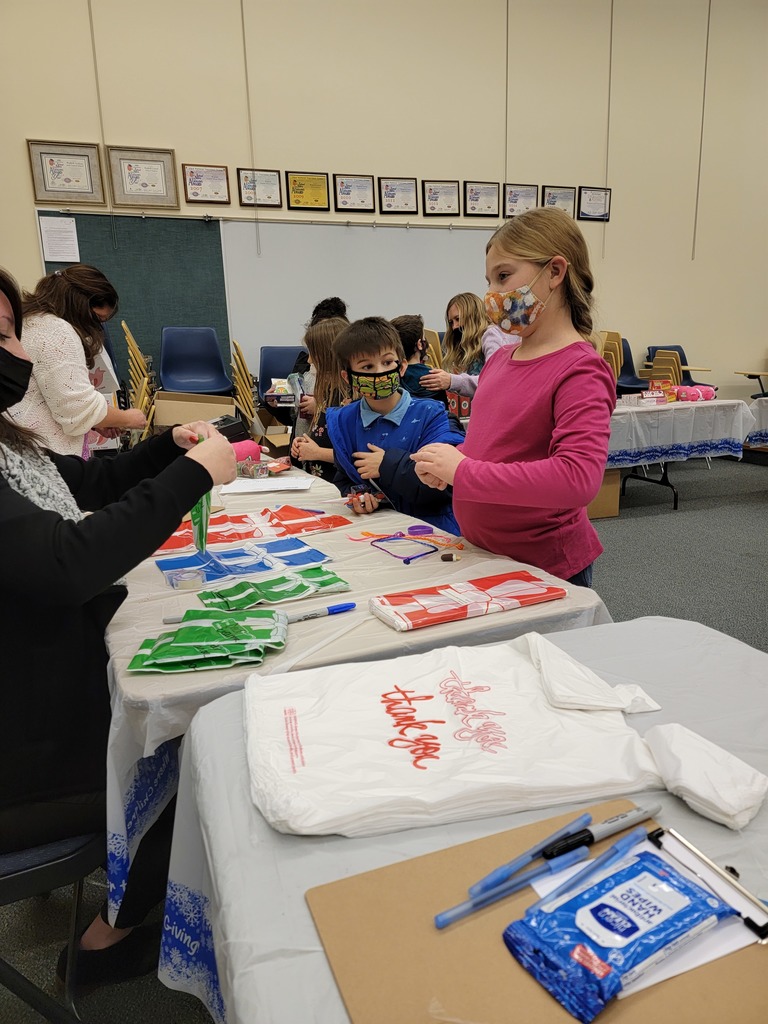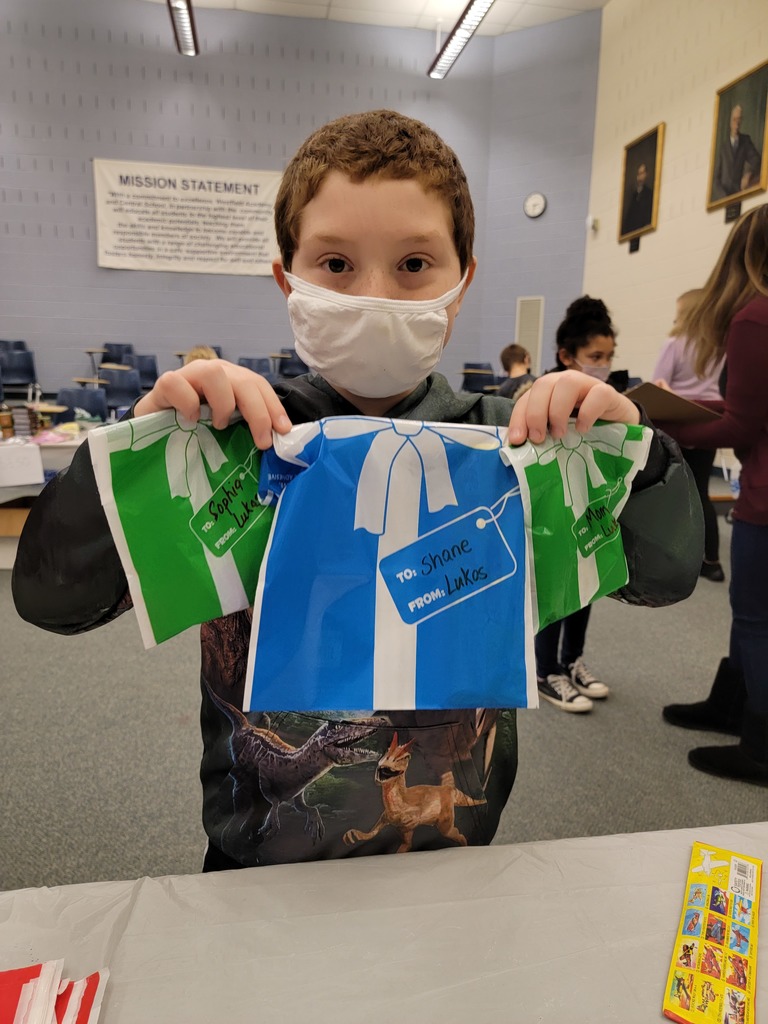 Congratulations to our Fall Sports League All-stars! For Girls Volleyball in CCAA Division 2 West: Tanleigh Bestine: Second Team Haleigh Dellow: Honorable Mention Keara Kincaid: Honorable Mention Bianca Seger: Honorable Mention Lauren Bills: Sportsmanship Award For Girls Soccer in CCAA Central Division Makartnee Mortimer: First Team Sheala Barresi: Second Team Jena Vacantin: Honorable Mention Mackenzie Schumaker: Sportsmanship Award For Boys Soccer in CCAA Central Division: Cole Holland: First Team Darien Swanson: First Team Josh Barresi: Second Team Carson Swanson: Second Team Aiden Gatto: Honorable Mention Ethan Weingart: Honorable Mention Great job to all of our student athletes!

Chautauqua County is hosting a pediatric COVID-19 Vaccination Clinic on Saturday, December 18th from 10:00 AM to 2:00 PM. The clinic is designated for children ages 5-11. Additional information can be found below.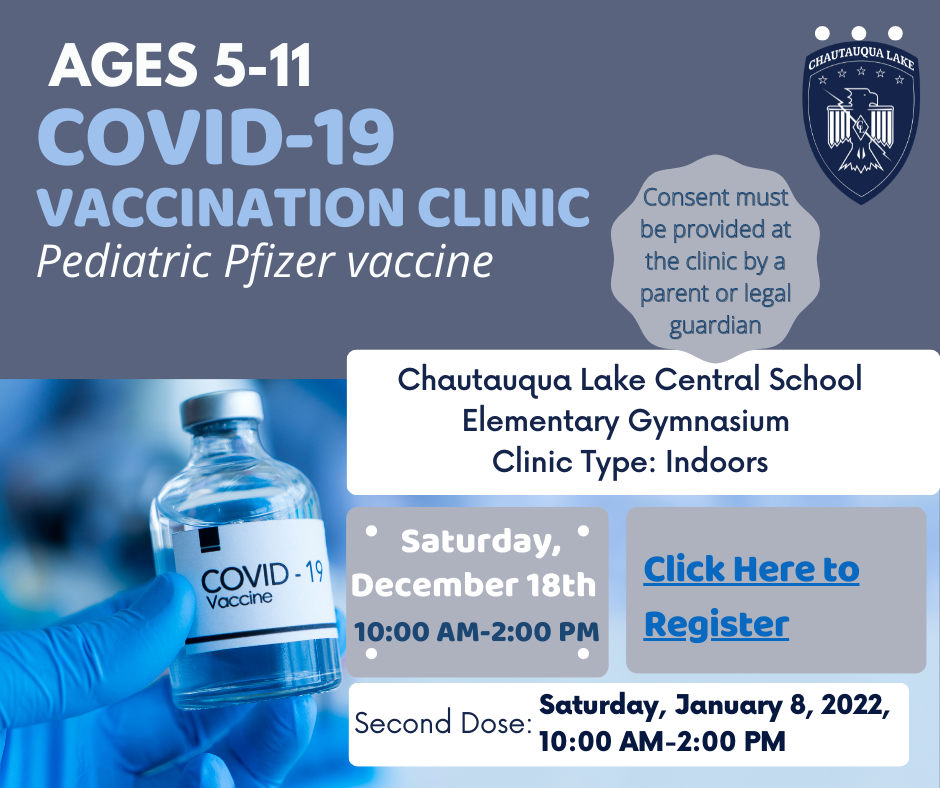 Quarter 1 Academic Honor Rolls ~~~~~~~~~~~~~~ Congratulations to the students on the MERIT, HONOR, and HIGH HONOR academic rolls for their hard work, effort and dedication to first ten weeks of school. We applaud each and every one of you!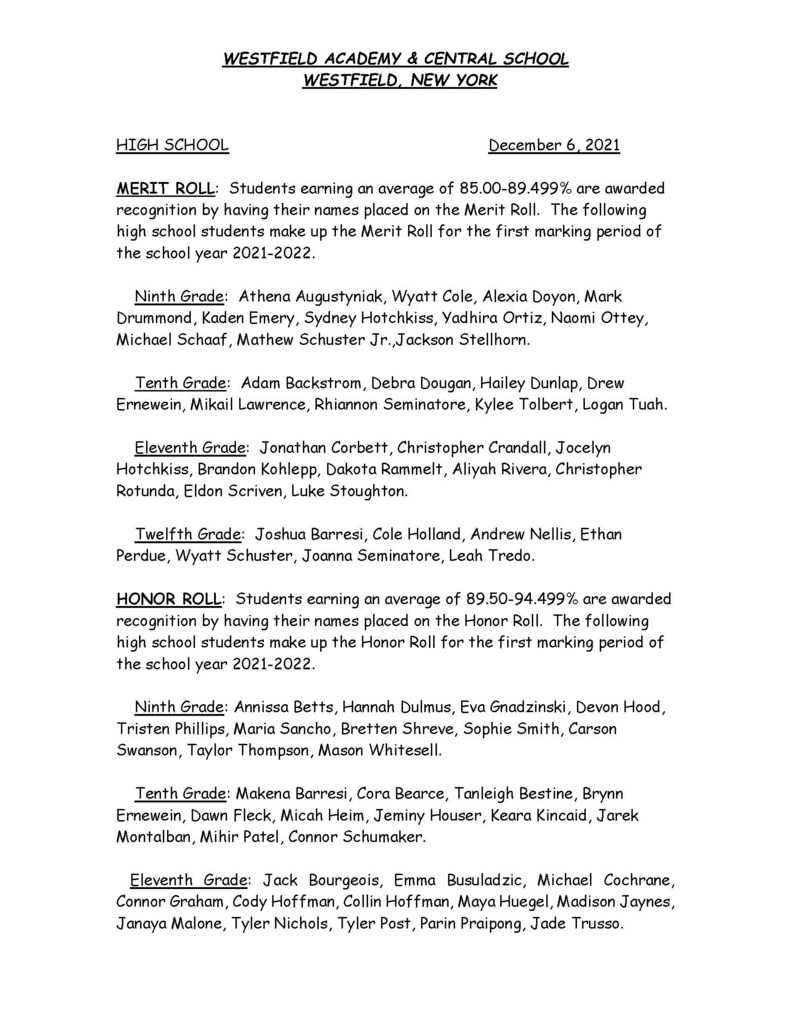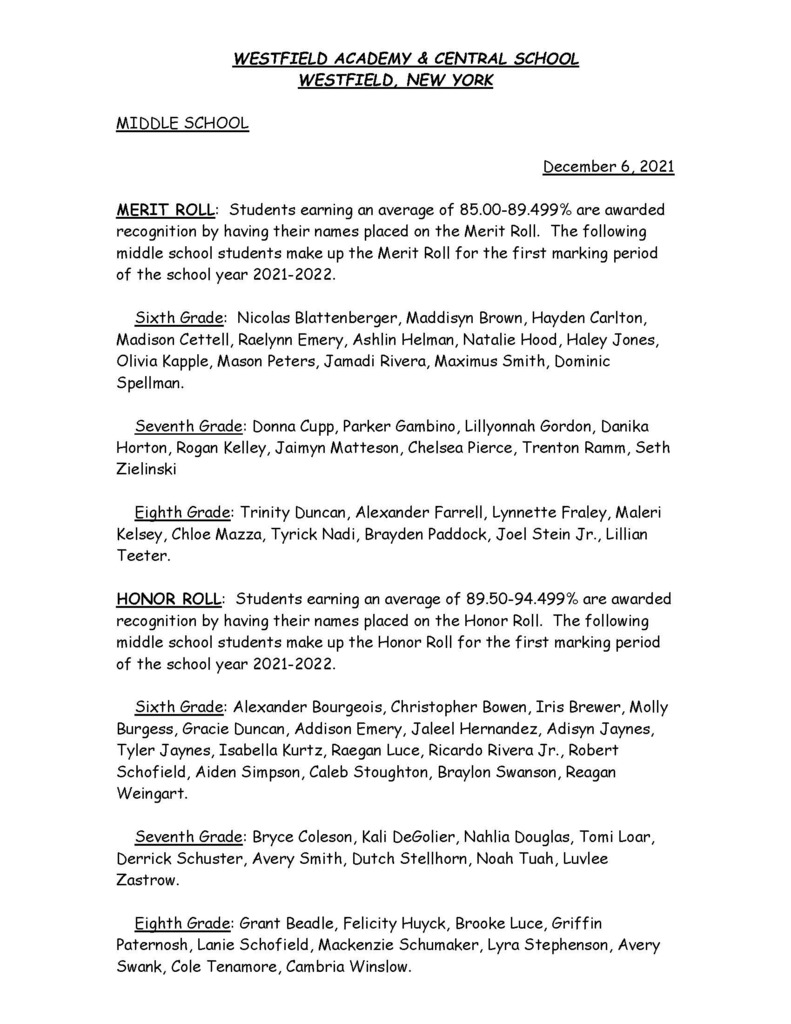 Students in Ms. Andalora's Introduction to Business and Office Procedures and Technology classes took a field trip to Jamestown Business College to compete against area schools earlier this week. The students participated in "College Games", which is based after the movie, The Hunger Games. Our Westfield students were given a profile and a list of business activities that need to be completed. The activities were timed, and they had to give a brief presentation on what they completed. Six schools in the county are participating in "College Games" at different times due to Covid restrictions. Westfield will be notified of their score and rank at a later date, once all schools have competed. Jamestown Business College will announce the school with the highest score and those students will receive prizes!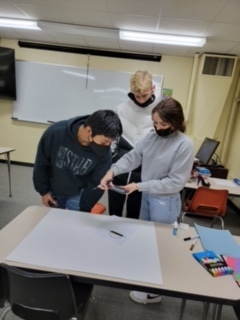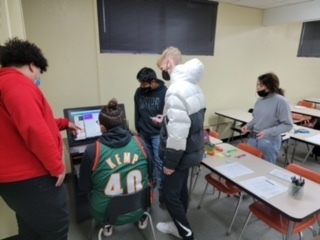 Congratulations to Darien Swanson on being named Dan Palmer's WDOE HS Athlete of the day for his performance in the Olean Tournament!

SOCKS for SENIORS Key Club is collecting socks for local seniors again this year!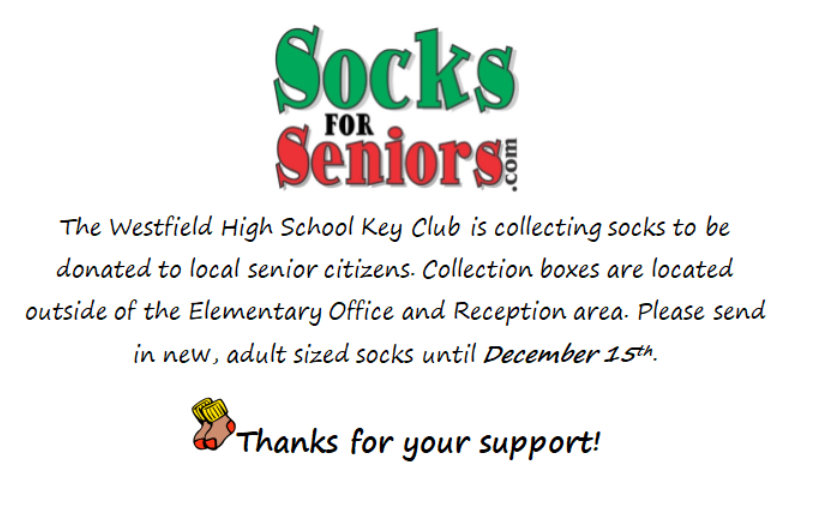 Last week we had some special guests at our Board of Education Meeting. Meet Larry, a miniature goldendoodle, that has grown to be a part of our family here at WACS as he assists with programs focussing on student social emotional wellness. Our school social worker, Miss Deann Shelters, has put extra time and care into getting her dog Larry his K9 Good Citizen certification. Our students really enjoy this new companion and are learning a variety of positive social skills while gaining trust, building confidence and learning to feel empowered. Sydney, one of our students that has a knack for working with Larry, was also a part of the presentation and is pictured here. Larry is currently working on expanding his trainings and certifications to take the Therapy Dog examination later this year.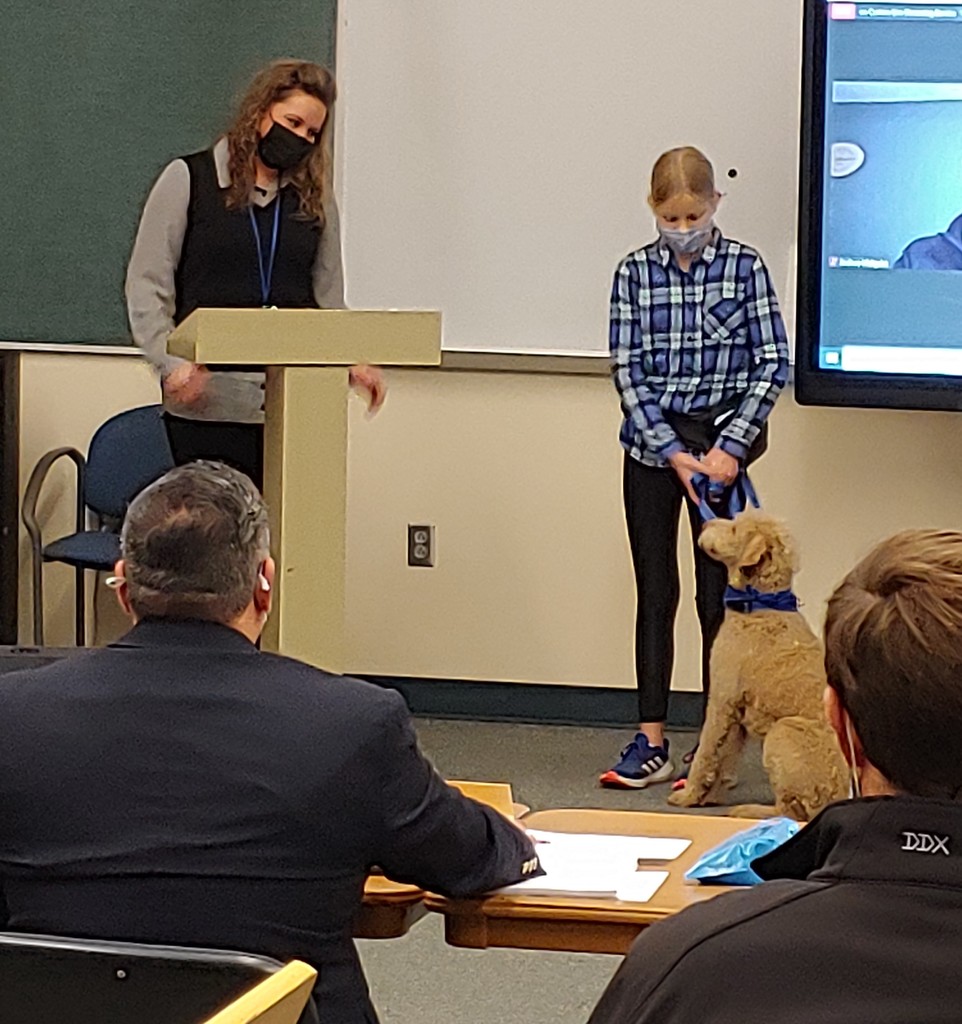 Get in the HOLIDAY SPIRIT at WACS All PK-12 students and staff are encouraged to participate in the fun!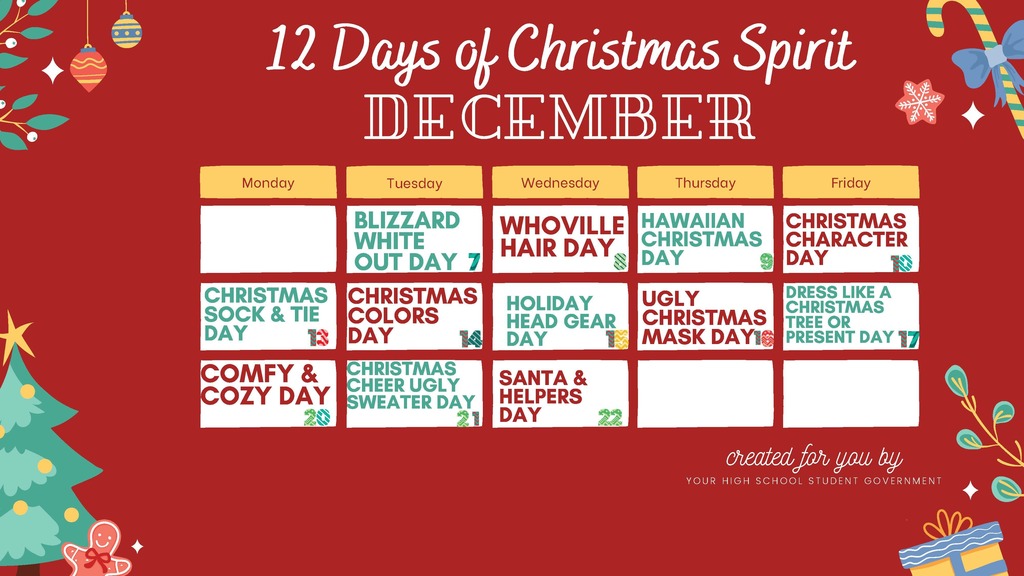 ANNUAL HOLIDAY FOOD DRIVE! WACS is once again partnering with the organization, Union Relief, to collect non-perishable food items for families & senior citizens in this community this holiday season. Thank you for your continued generosity.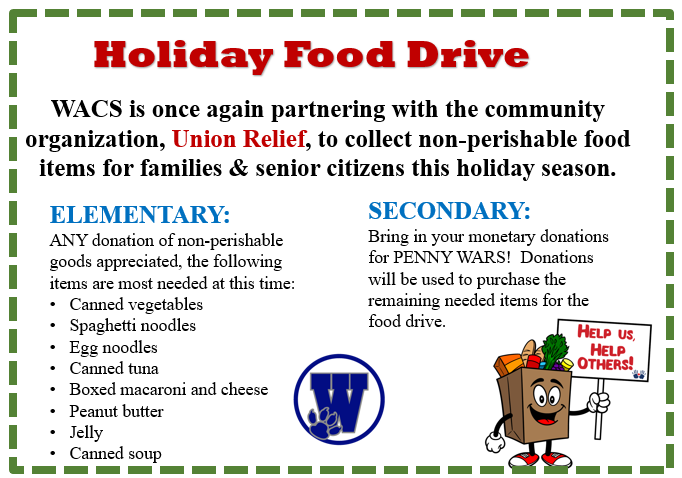 Music Concert Live Stream Link:
https://ensemble.e2ccb.org/Watch/WestfieldCSD-AUD
You can view our concerts this December using the above link or by visiting the "Musical Live Stream" button on our website. Each concert begins at 7:15pm. See the attached photo for dates and ensembles.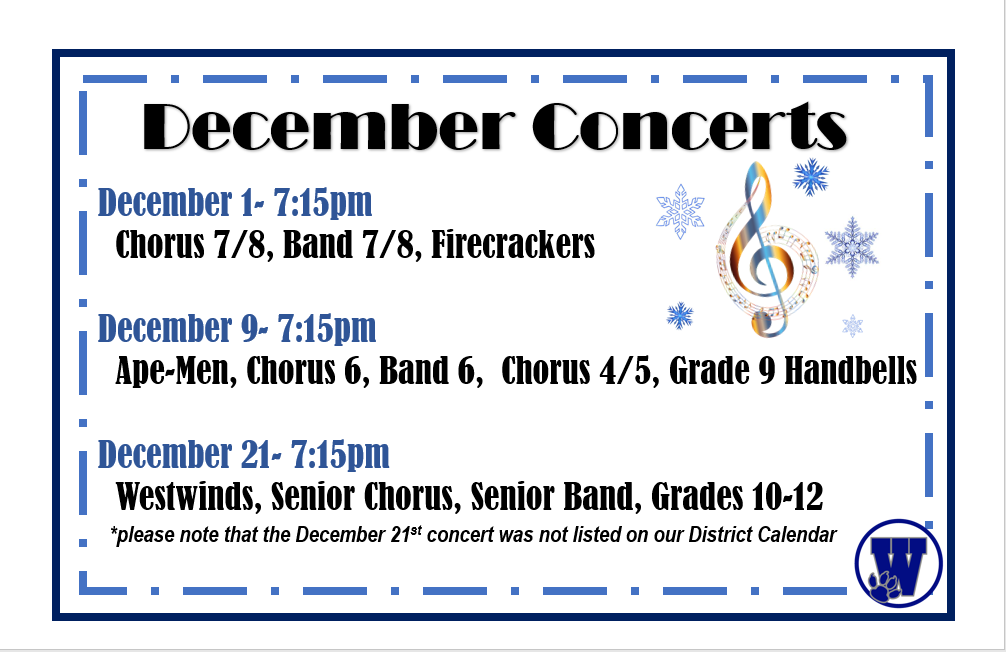 New carpeting installed in our auditorium and music lesson rooms as part of our current capital project. Thank you to our Westfield Community!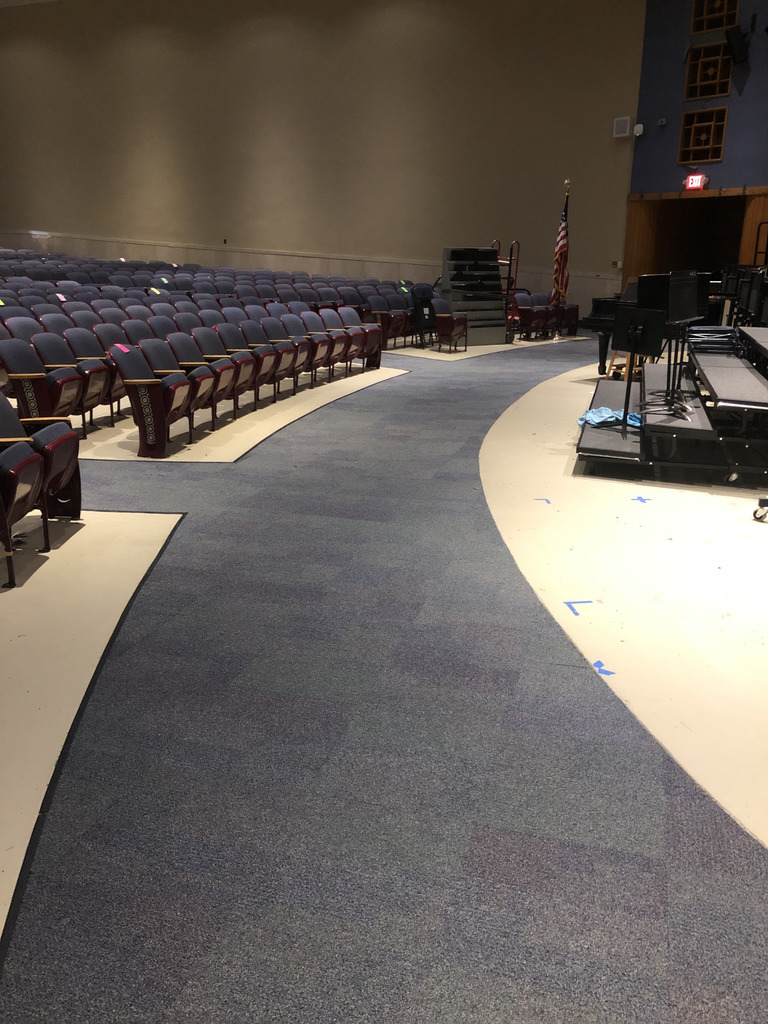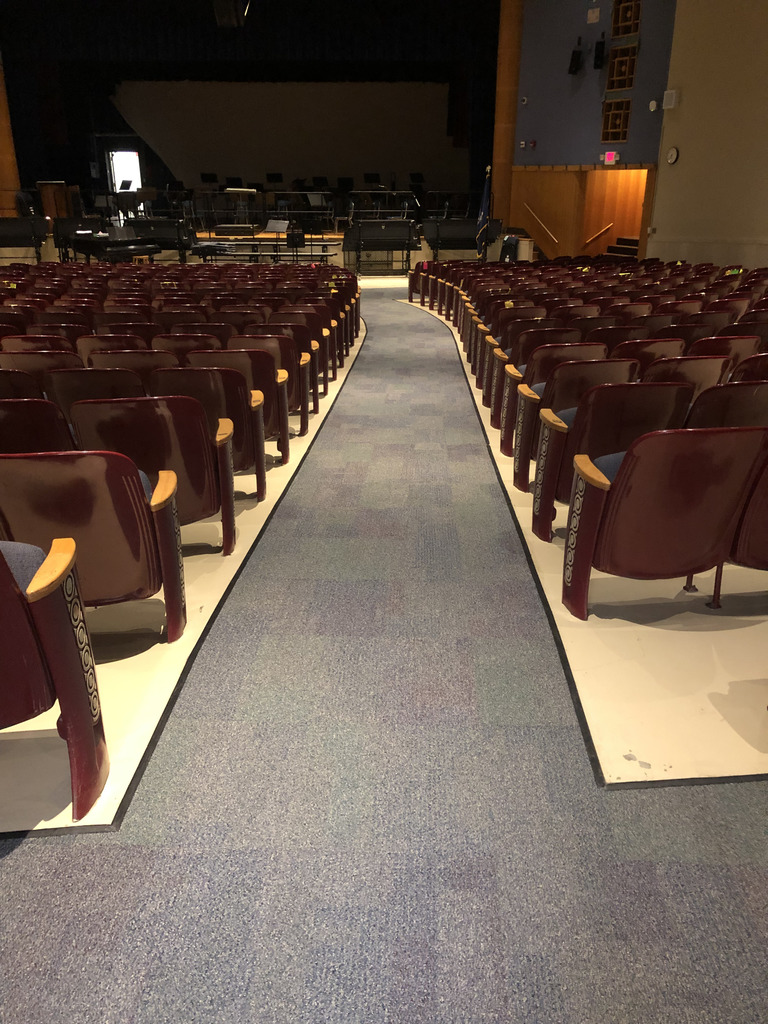 December 16th - Band/Chorus/Winter Sports Team Photos. Order Sports photos online at Inter-State.com/order - please use order code 62475TA - thank you.