Middle & High School Picture Day for Westfield Academy & Central Secondary School is scheduled for Tuesday, November 3, 2020 (GROUP 1 + 100% Remote) and Thursday, November 5, 2020 (GROUP 2 + 100% Remote). Visit our school photographer's online ordering website at:
www.inter-state.com/FlyerEntry/50964QF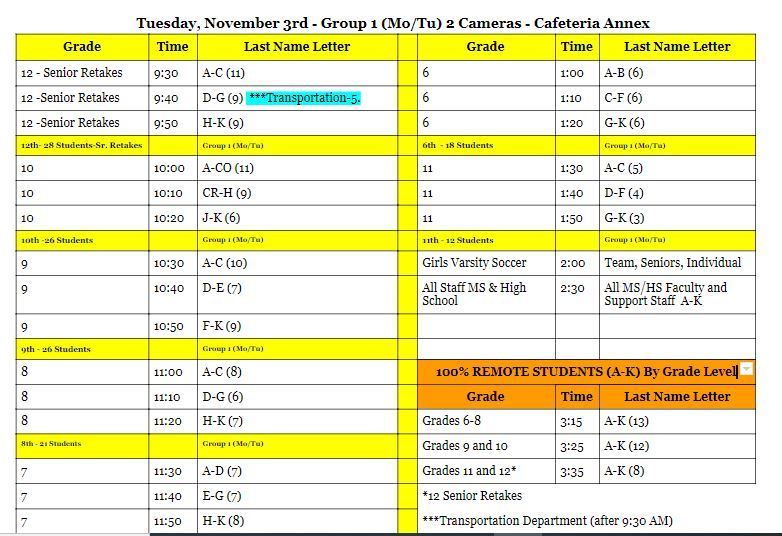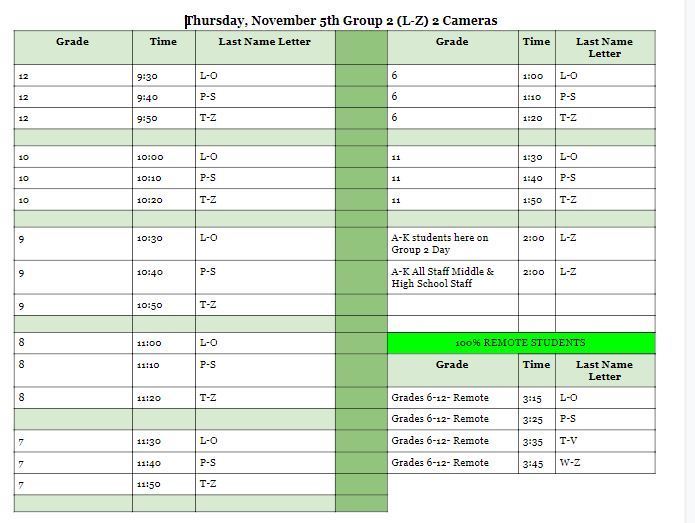 November 1, 2020 Dear Westfield Families: The health and safety of our students and staff is our top priority. With that in mind, the purpose of this communication is to inform you that an individual at Westfield Academy and Central School (middle school), has tested positive for COVID-19. This individual was last present on October 28, 2020. The Chautauqua County Department of Health and Human Services (DOH) has been notified and is taking further steps. The affected individual has been isolated under the guidance of the DOH. All individuals that have been directly involved are in the process of being notified by the District and the DOH directly. We are working with the health department and are taking all recommended steps to ensure the safety of our students and staff. Steps we are implementing in cooperation with the DOH include the following: • This individual will not return to our school until they have completed quarantine/isolation procedures for COVID-19 as directed by the local department of health. • The areas used by the individual have been thoroughly cleaned and sanitized. The District cannot release any further details due to the Family Educational Rights and Privacy Act (FERPA) and the Health Insurance Portability & Accounting Act (HIPAA) requirements. However, we will provide further updates if additional steps need to be taken by the District. Please continue to monitor your child for symptoms and have them stay home if they are sick. In addition, please contact your child's healthcare provider if they develop symptoms or if you have any additional questions or concerns. More information on the symptoms of COVID-19 can be found at
https://coronavirus.health.ny.gov/home
or on the Centers for Disease Control and Prevention website
https://www.cdc.gov/coronavirus/2019-nCoV/index.html
. Finally, we ask that you please respect the privacy of any individual in our school community who has tested positive and continue to focus on the measures we are taking to protect the health and welfare of our community. Sincerely, Michael Cipolla Superintendent of Schools


Our 4th graders have been learning about the election process through a mini-unit in Social Studies. Today they were able to exercise their right to vote for the candidate of their choice in a mock election. #westfieldstrong #futurevotersofamerica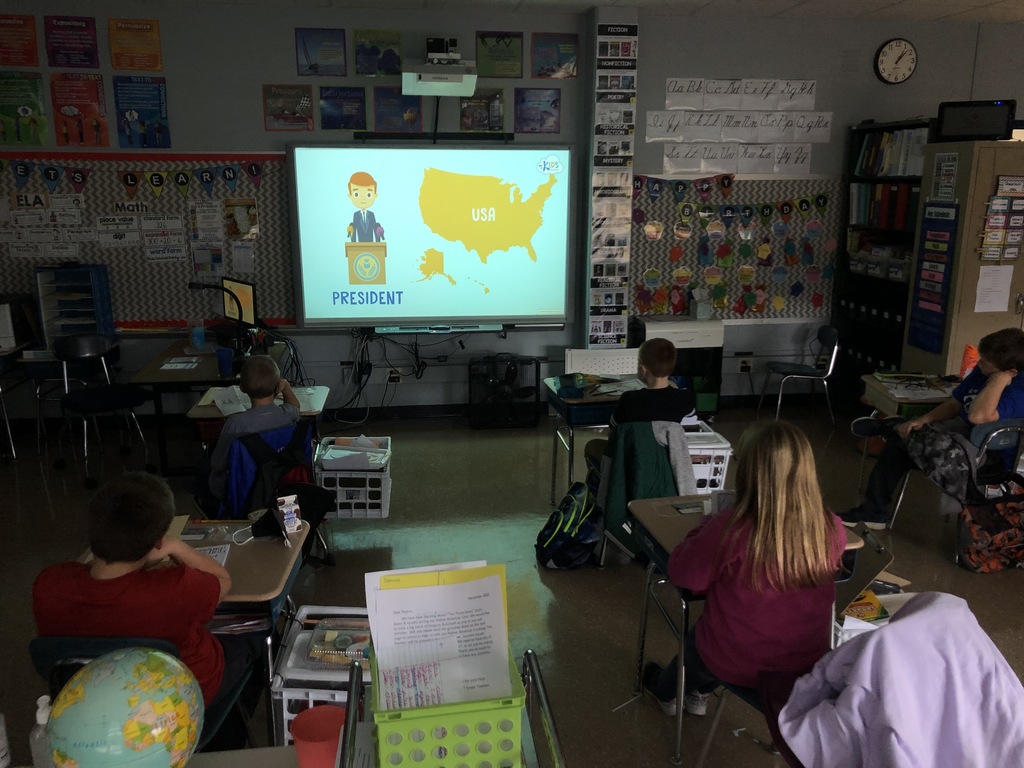 Good morning WACS, Please see the letter below.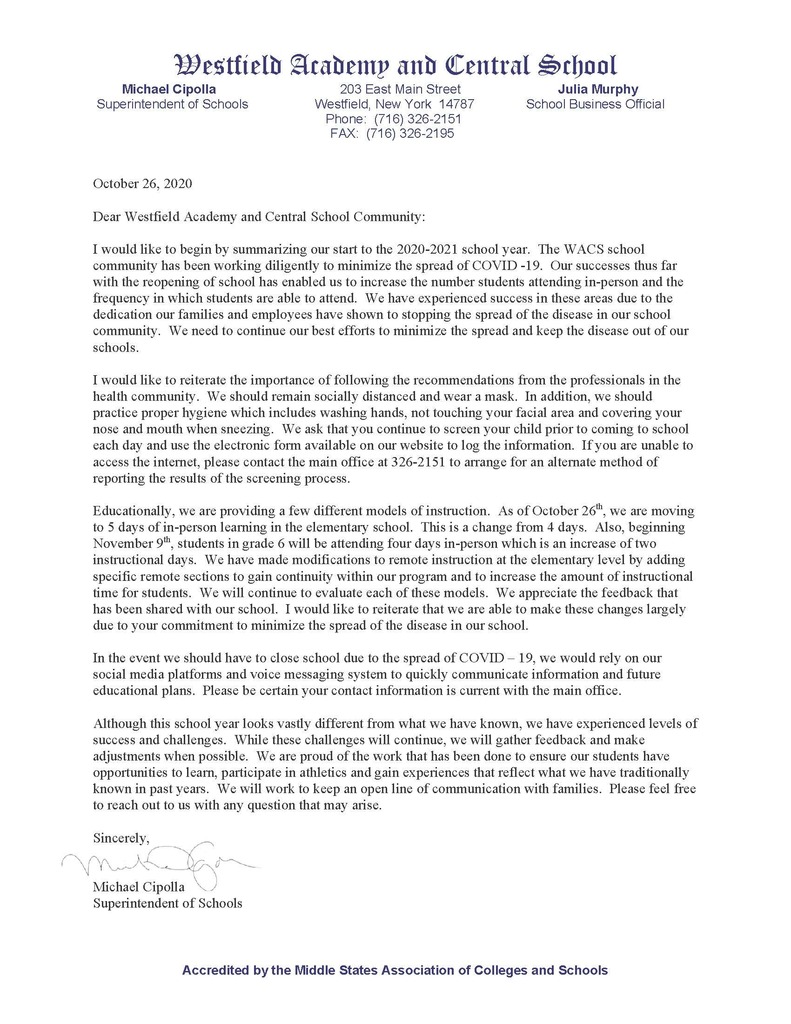 The New York State School Boards Association recognizes October 19 - 23 as School Board Recognition Week. This is a time to promote awareness and understanding of the important work performed by school board members. Westfield Academy and Central School is joining all public school districts across the state to celebrate School Board Recognition Week to honor local board members for their commitment to Westfield and its children. We are thankful for the dedication our Board of Education demonstrates on behalf of the children in our school community! Your devotion to our community is appreciated and does not go unnoticed. Please join us in recognizing Mr. Steve Cockram, Mrs. Wendy Dyment, Mrs. Barbara Fay, Mrs. Phyllis Hagen, Mrs. Deanne Manzella, Mrs. Kimberley Maras, and Mr. Tom Tarpley.

Easily preorder online at: inter-state.com/FlyerEntry/50964QF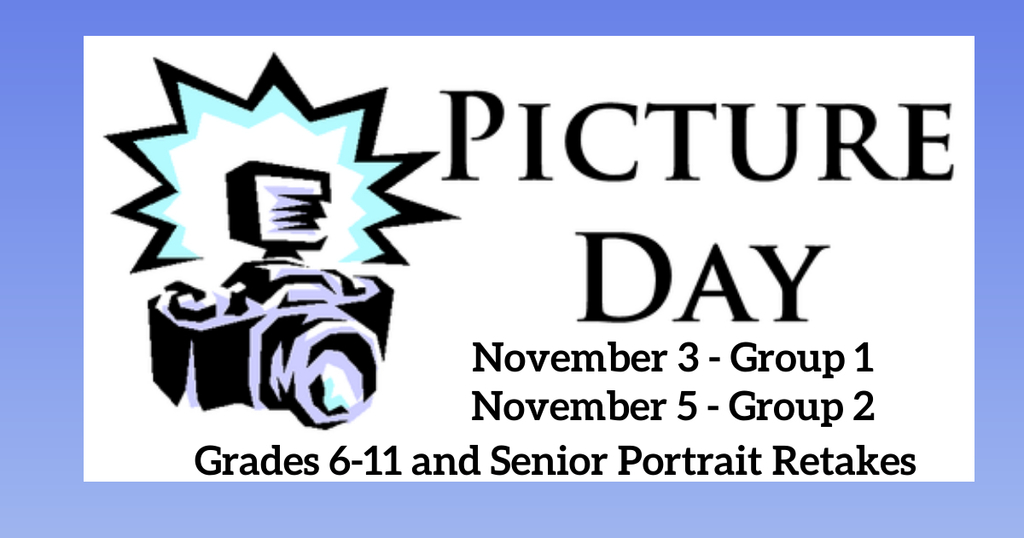 Remember that there is NO SCHOOL next Friday October 23rd for Parent Teacher Conferences. Thus, next week is a four-day school week. Middle & High School Group #1 will attend on Mon & Tues. and Group #2 will attend Wed & Thurs.
Guidance and Counseling Department Parent/Teacher Conference Schedule-High School Monday, October 19, 2020 7:15 am to 7:45 am 3:15 pm to 4:45 pm Tuesday, October 20, 2020 7:15 am to 7:45 am 3:15 pm to 4:45 pm Wednesday, October 21, 2020 7:15 am to 7:45 am 3:15 pm to 4:45 pm Thursday, October 22, 2020 7:15 am to 7:45 am 3:15 pm to 4:15 pm Friday, October 23, 2020-Guidance and Counseling Department closed If you would like to talk to Mr. Cooper, please contact the Guidance and Counseling Department for an appointment.

Enjoying the fall! Mrs. Fermier's class enjoyed the fall weather and some fresh air today!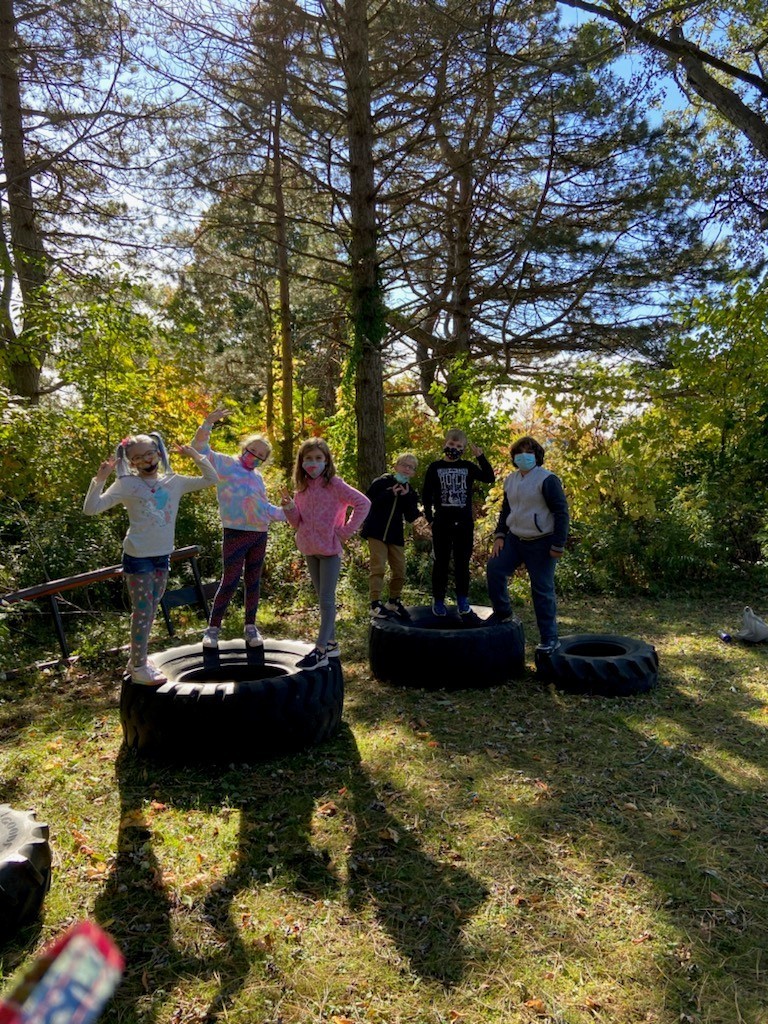 A message from the NYS Department of Health regarding the Flu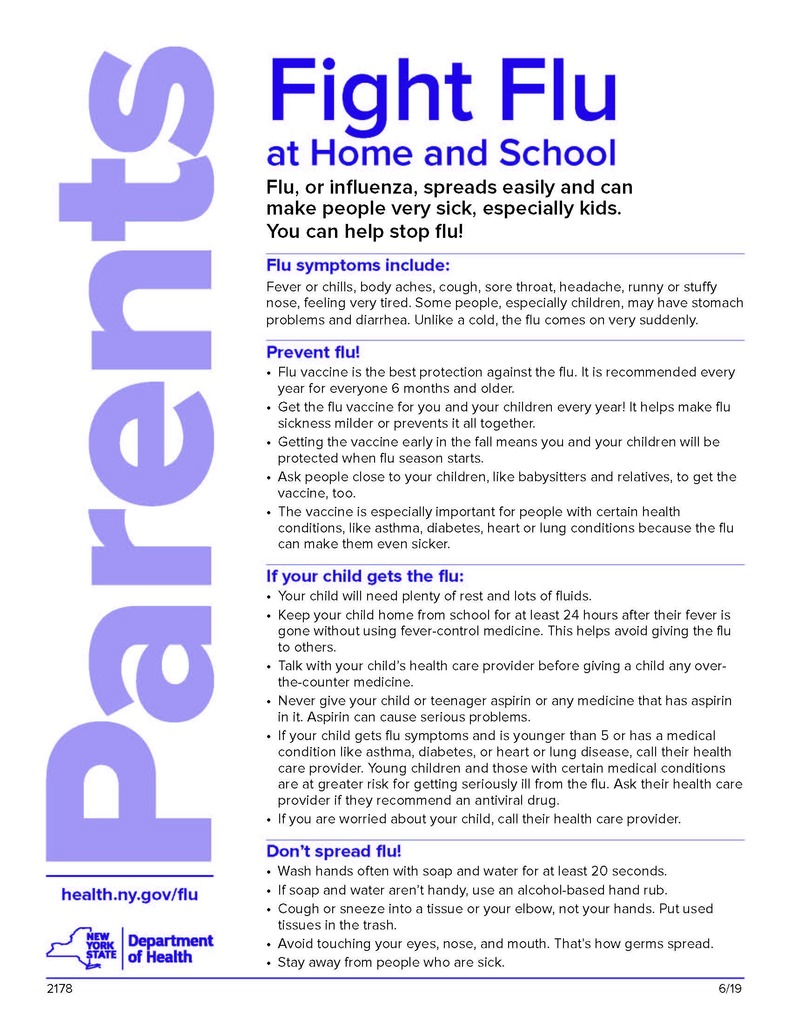 Parent Teacher Conference Week is scheduled for October 19-23, 2020. Please look for communication in regards to available conference times for next week if you have not already made arrangements with your child's teacher. REMEMBER: There will be NO STUDENT ATTENDANCE on Friday, October 23.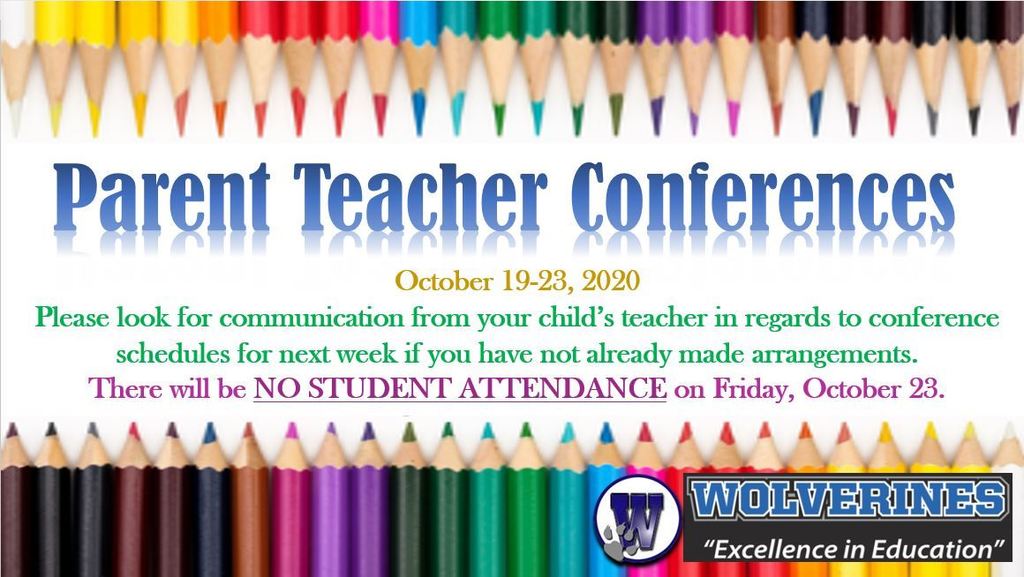 Good afternoon WACS: You may use the link below to access information about COVID-19, contact tracing and other valuable information. Please continue to screen your child prior to school.
https://www.westfieldcsd.org/o/wacs/browse/130349
Have a wonderful afternoon!
Good morning WACS! Our Board of Education will meet Tuesday, October 13th at 7:00 p.m. for the regular business meeting. Attendance is limited due to current restrictions on large group gatherings. Please contact Mrs. Tina Winslow at 326-2151 if you are interested in attending the meeting. Face covering and social distancing requirements are in place. You may view our meeting live by using the link below.
https://ensemble.e2ccb.org/hapi/v1/contents/permalinks/westfield/view

We've had a great FIRE PREVENTION WEEK! Thank you to Mrs. Shannon Bills and our elementary staff for organizing fun and educational activities for students around the importance of fire safety. A big Wolverine shout out to the Westfield Fire Department for their participation in our activities this week, including the surprise drive-by this morning!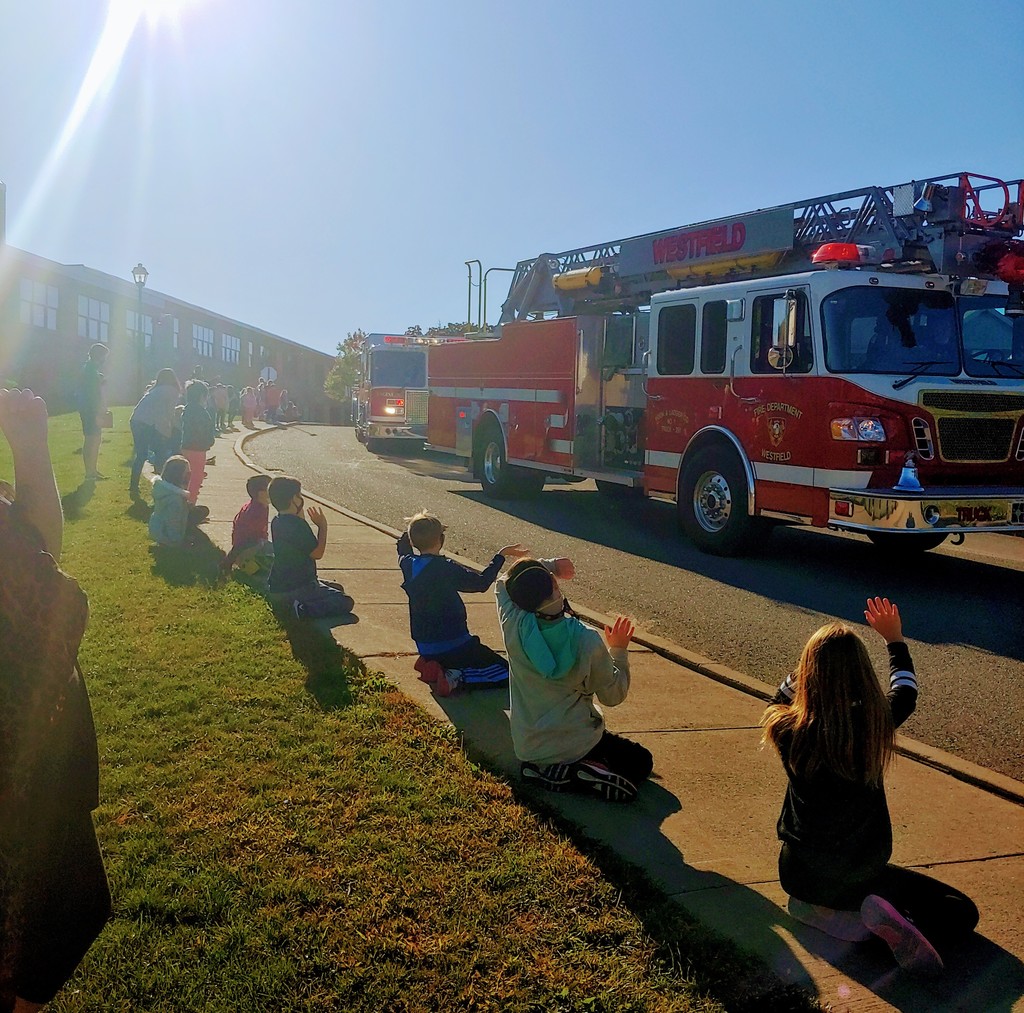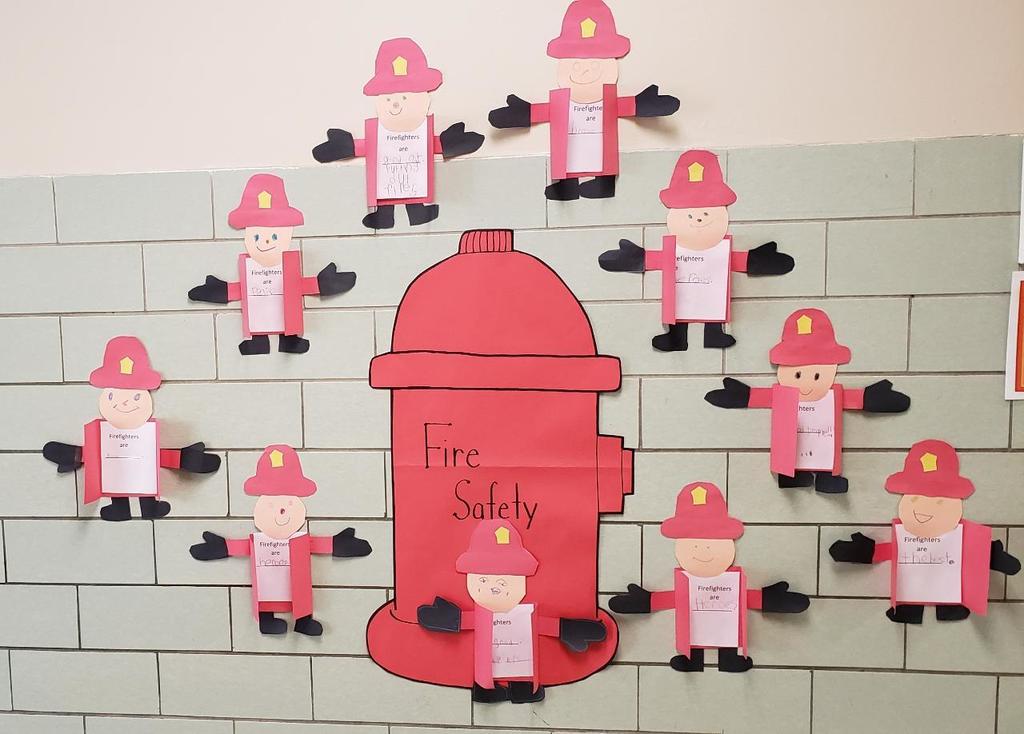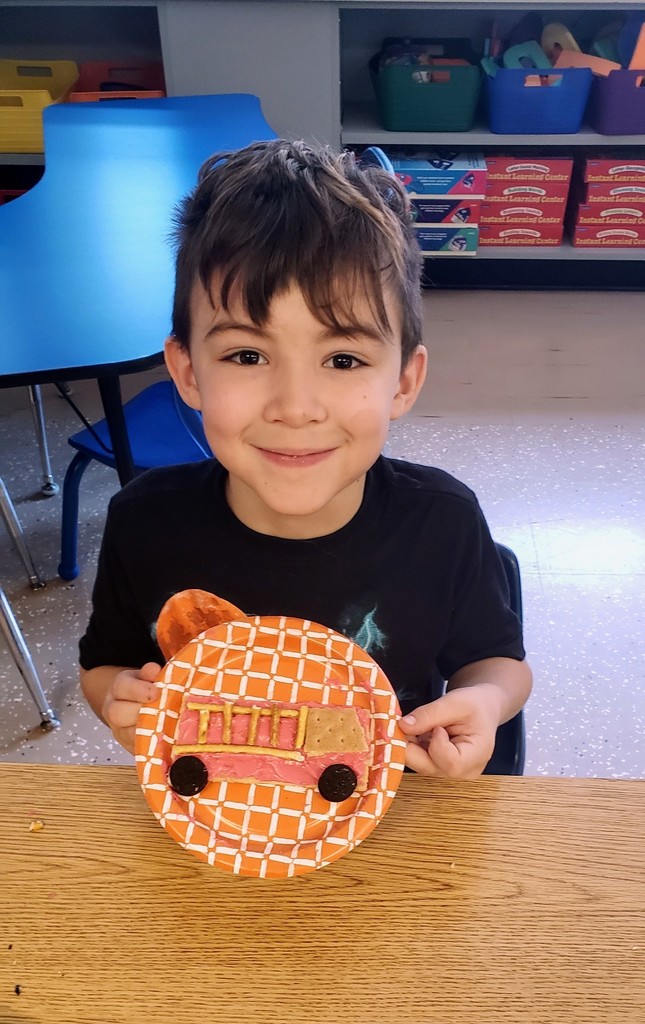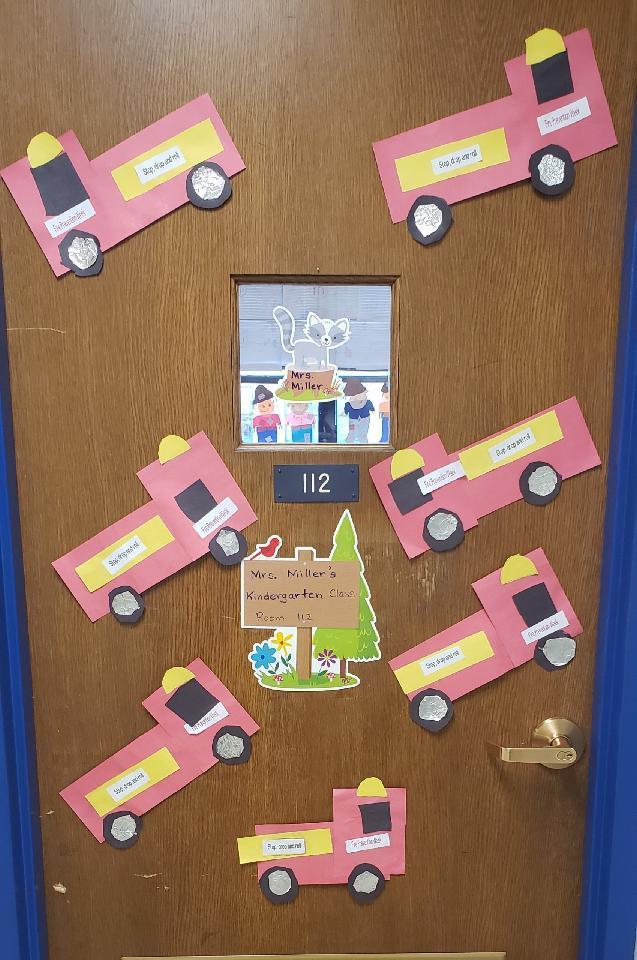 Remember that there is NO SCHOOL on Monday, October 12th in observance of Columbus Day. This means that next week is a four day week and therefore Wednesday is not a remote day. Refer to calendars that were sent home by your child's principal or call the main office with any questions.

Miss Hunt's students have been talking about meal time manners for school, home, and even going out to a restaurant. They have been setting their own desks up for lunch and practicing these important skills. Look how proud this student is of his place setting.