Congratulations to Giles Bills on his advancement from P-Tech! We are so proud of you!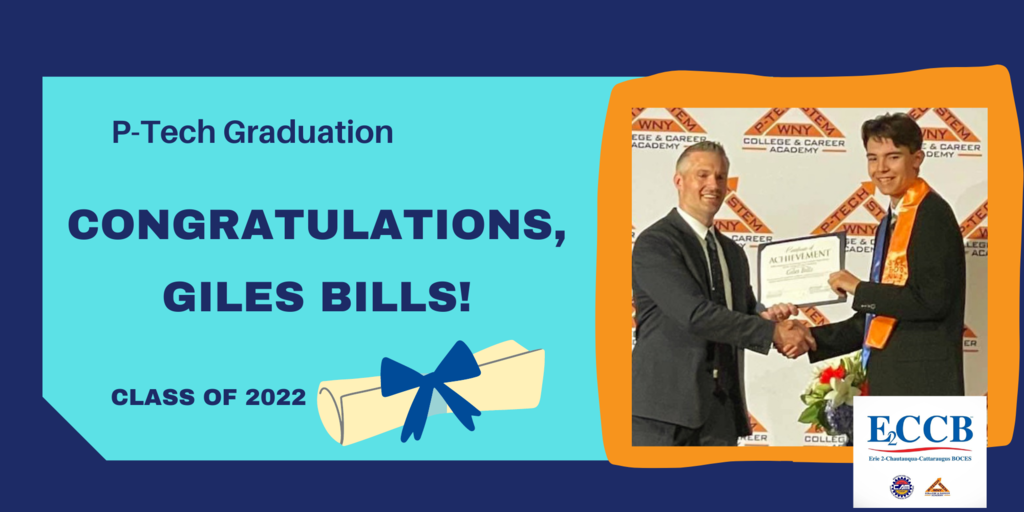 Yesterday was a very special day for our kindergarten friends! Congratulations!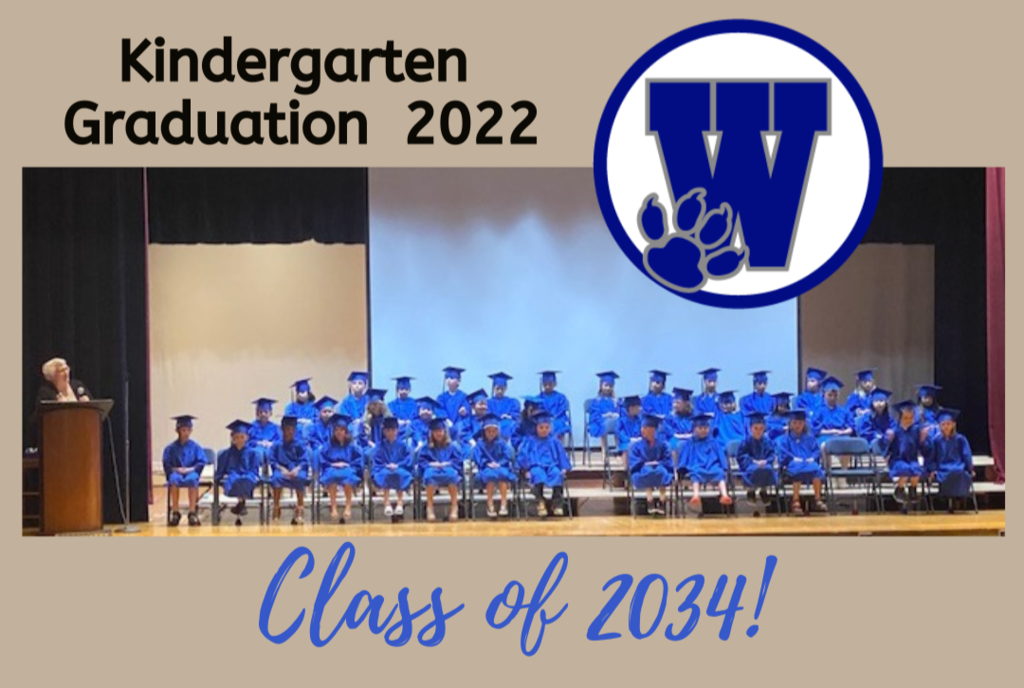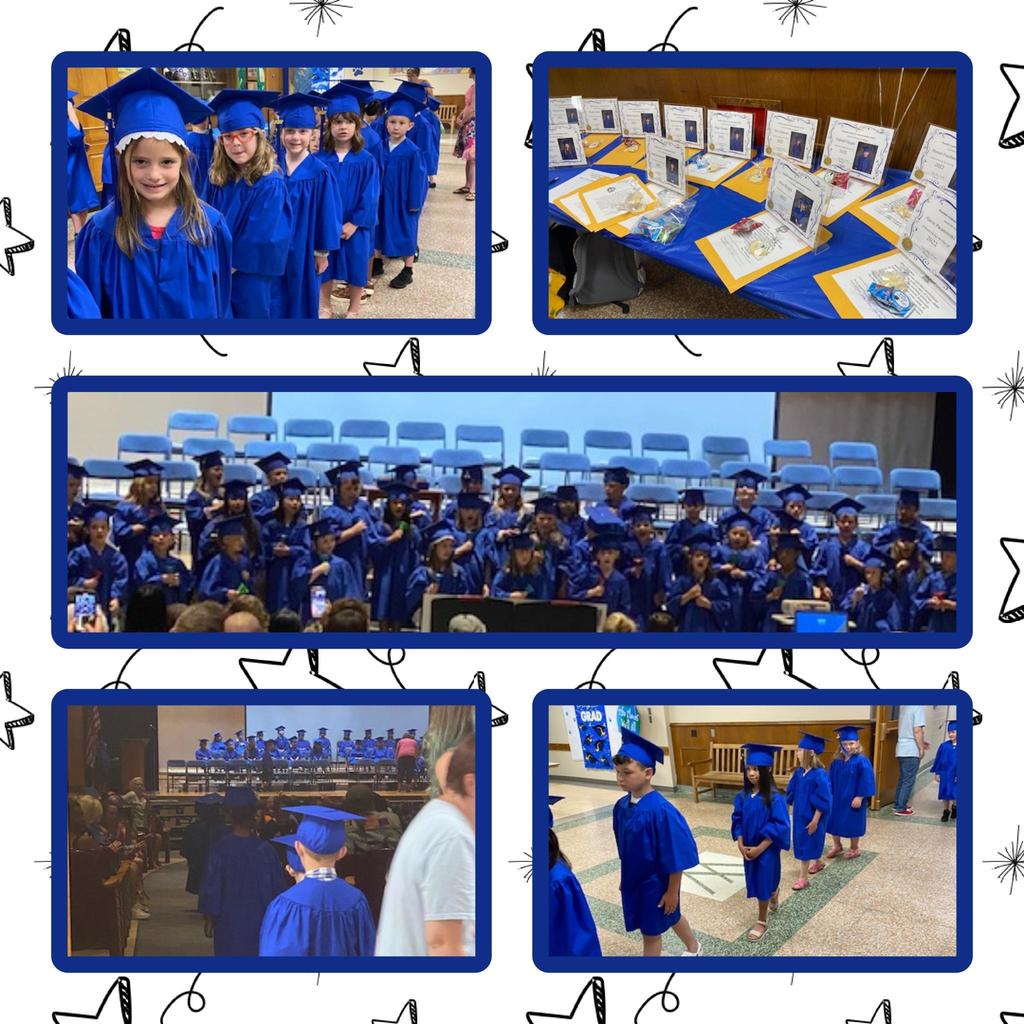 The Class of 2026 was honored at 8th Grade Celebration Thursday evening. We wish this crew of 8th graders the best of luck as they move on to high school next year!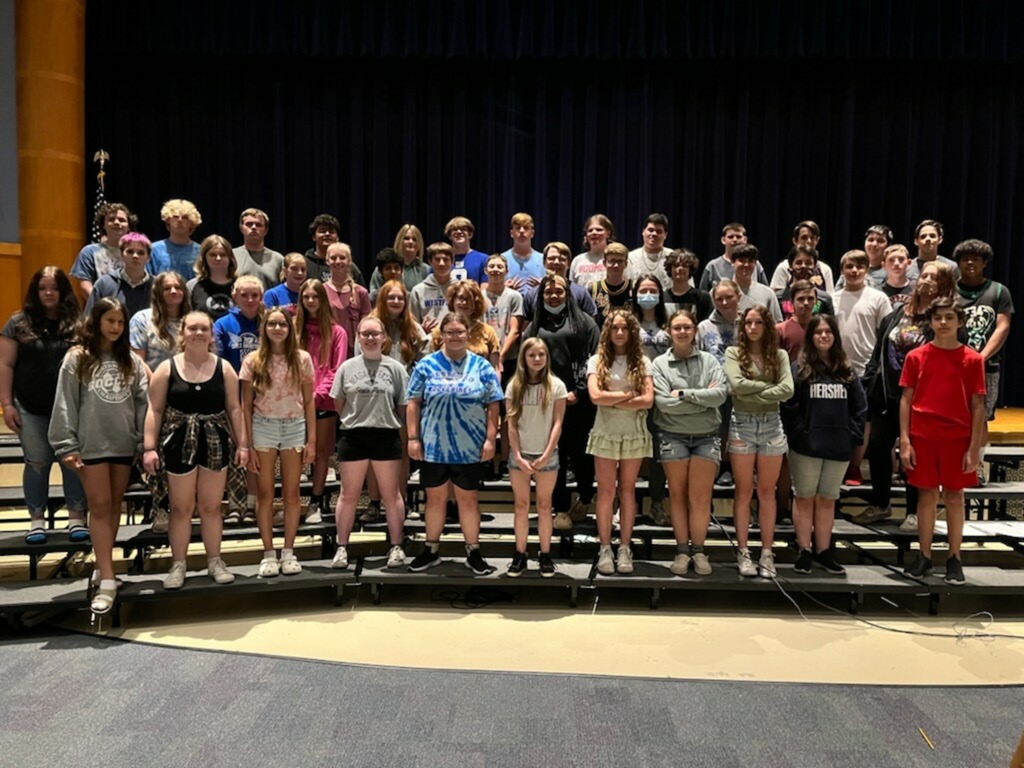 Congratulations also to Haleigh Dellow for being named to the All WNY Small School all star team and also to Eva Gnadzinski for receiving Honorable Mention All WNY Small School All stars!

Big shout out to our Girls Softball Allstars for CCAA Division 2 West: Haleigh Dellow Player of the year! Eva Gnadzinski and Tanleigh Bestine First team! Sydney Hotchkiss, Maddy Burgess, and Mackenzie Schumaker 2nd team! Casey Black, Keara Kincaid, and Bianca Seger Honorable Mention! Special shout out to Coach Shawn Gnadzinski for being named Coach of the Year! Thank you all for representing WACS with dignity and sportsmanship!

Today was a wonderful day to celebrate outside with our elementary friends for PBIS!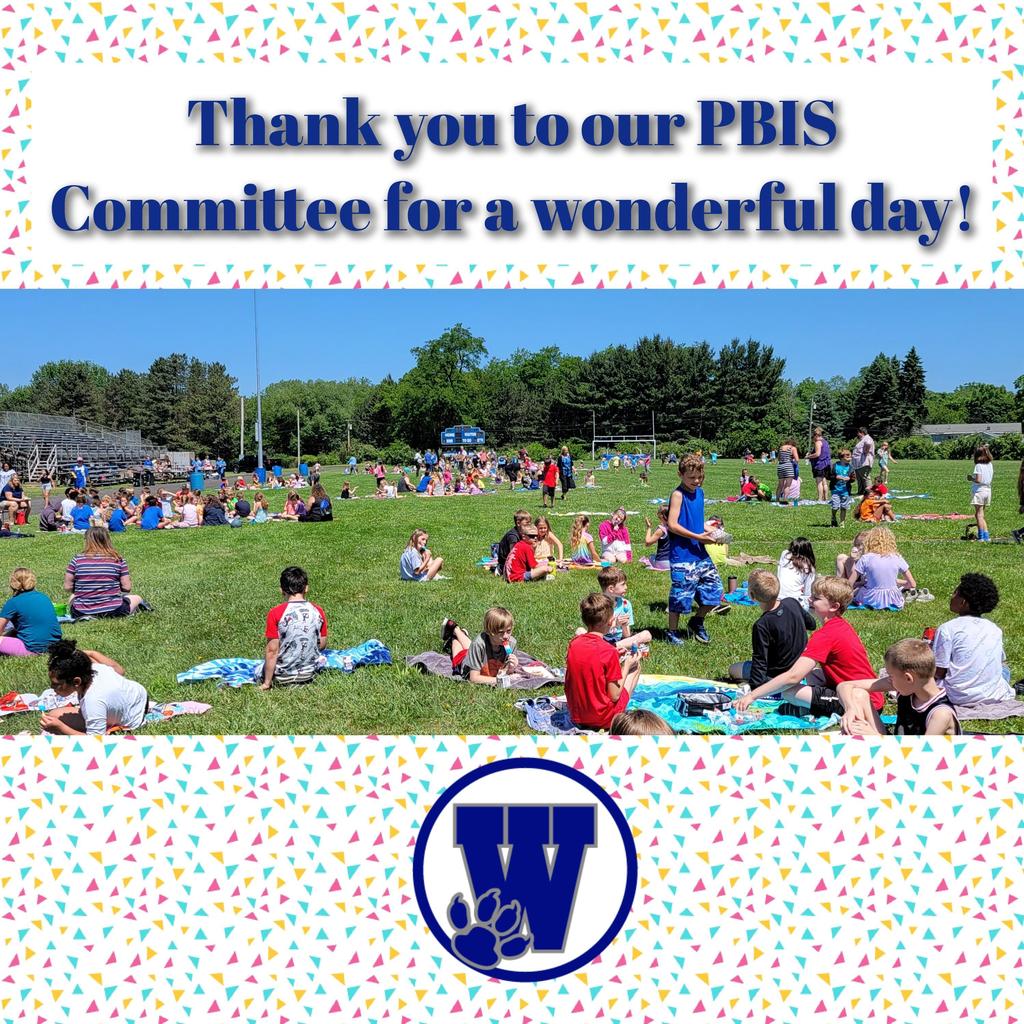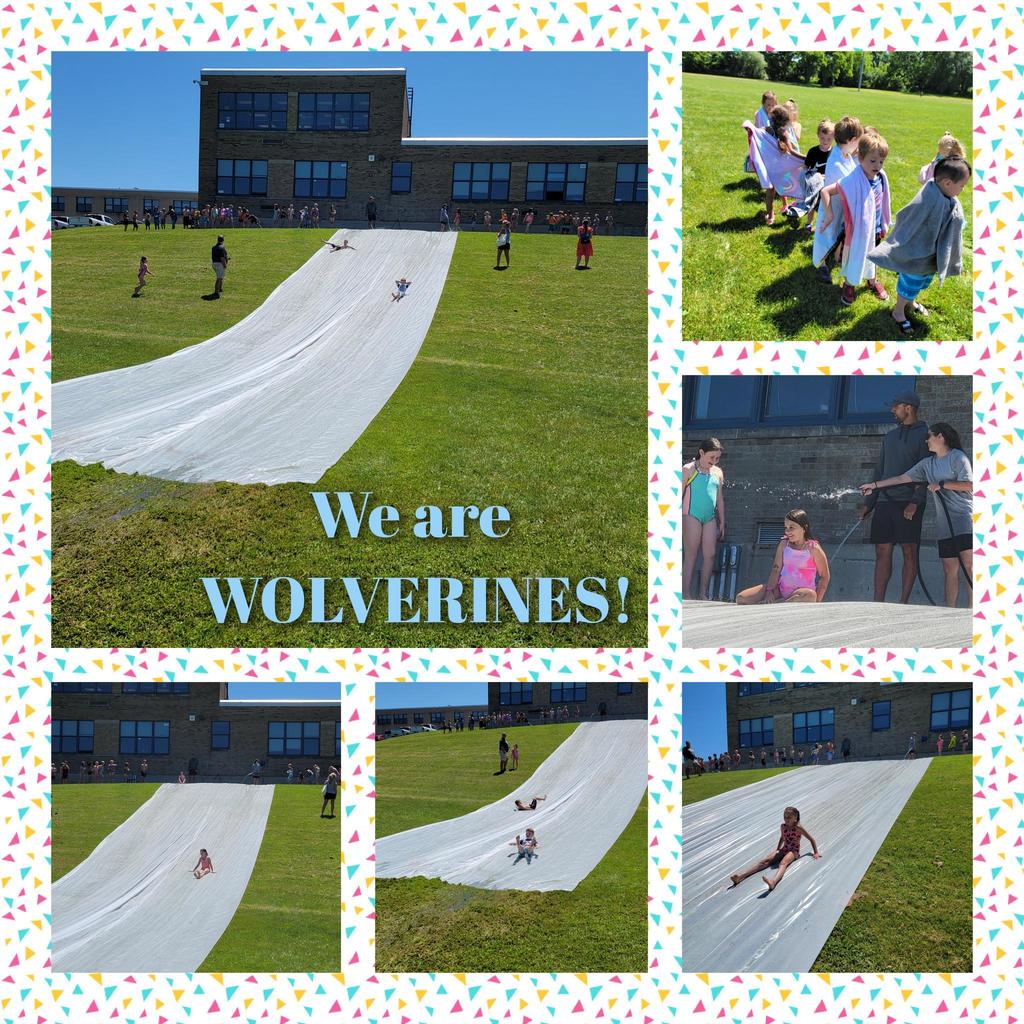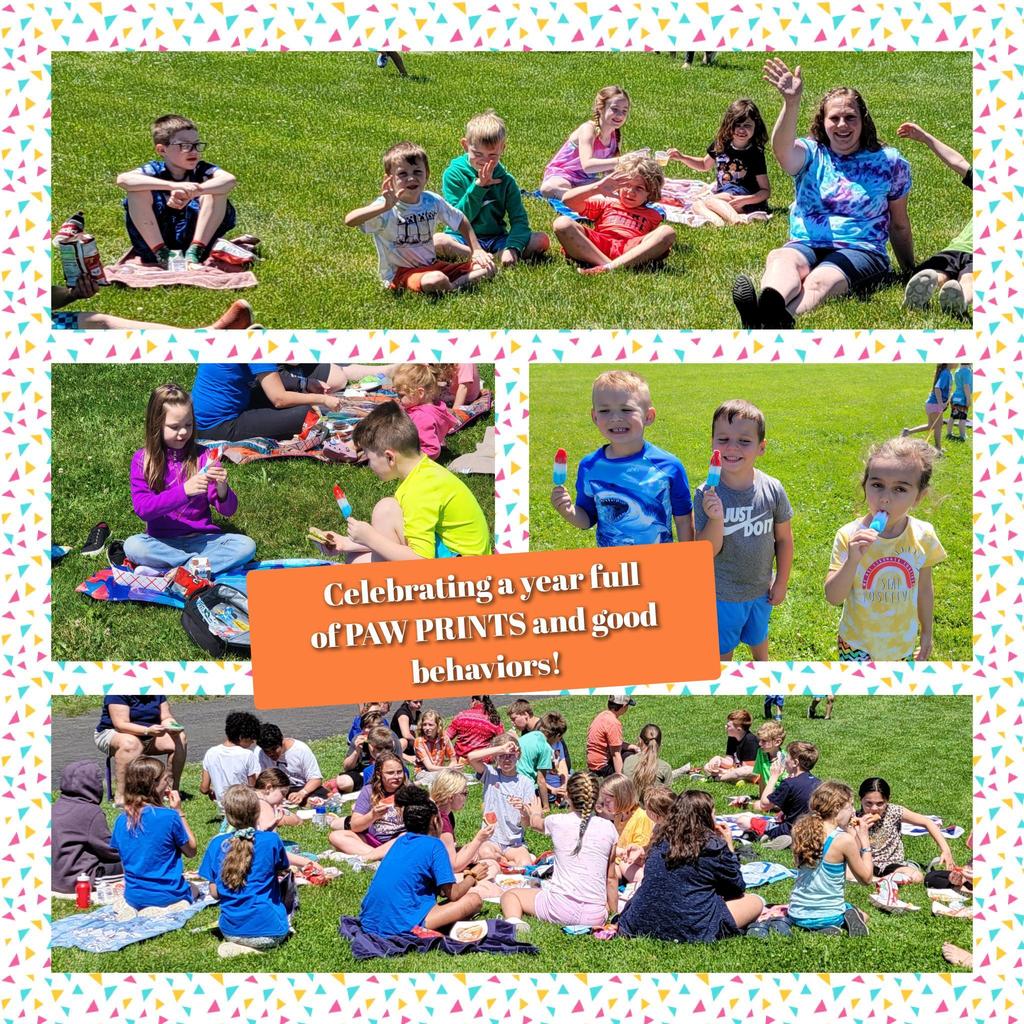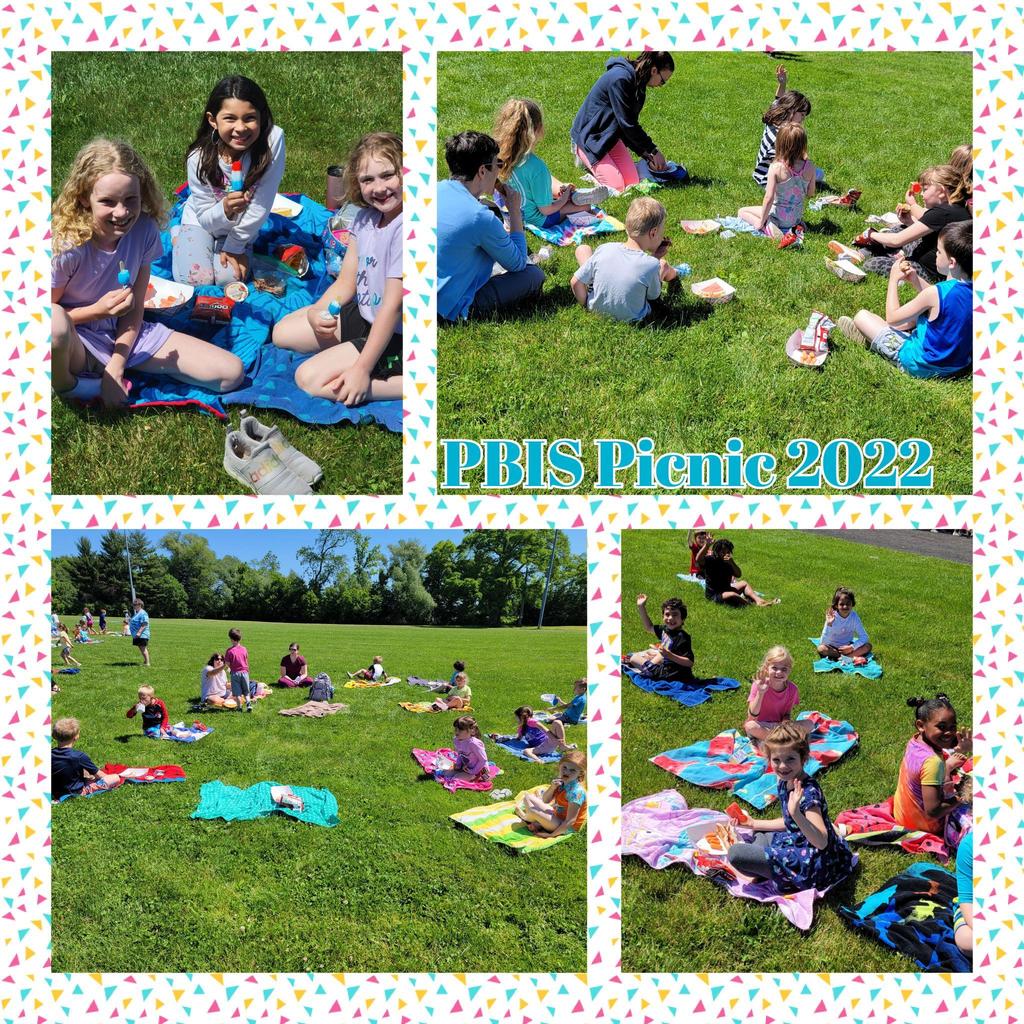 Westfield Families: We encourage you to take the time to fill out the survey attached to the below link. This will help shape some needs of the district over the next two years. The survey will be open until noon on June 22nd. Thank you for your help!
https://forms.gle/jhKkh7BkTdM6sDzQ7

Our Westfield High School Ape-Men sang for the New York State School Music Association (NYSSMA) major organization evaluation festival held at Chautauqua Lake High School last month. The students were required to sing a short program of three selections for two NYSSMA certified adjudicators. The group was judged according to standards that mirror New York State's standards for music education. The group of 26 Westfield High School students received the Gold award, which is the hardest and most prestigious to achieve. Group member and senior, Ethan Perdue responded "It felt great to have such an amazing accomplishment! We met the night before to try to get it together, and it really worked out!" Director Kent Knappenberger stated "This was a testament to some super-hard-working kids. Surviving the pandemic as a music student hasn't been easy, but they did it and even went above and beyond. I'm really happy that they performed so well and received this recognition. It's nice to get a second opinion on student success!" Congratulations to these talented Westfield High School students. Their plaque will be proudly hung in the

Fantastic job to our Varsity Girls Softball team for their State Regional Playoff run this year! We are so proud of how you represented Westfield with dignity, class, and great sportsmanship! (pic credit to Observer Today)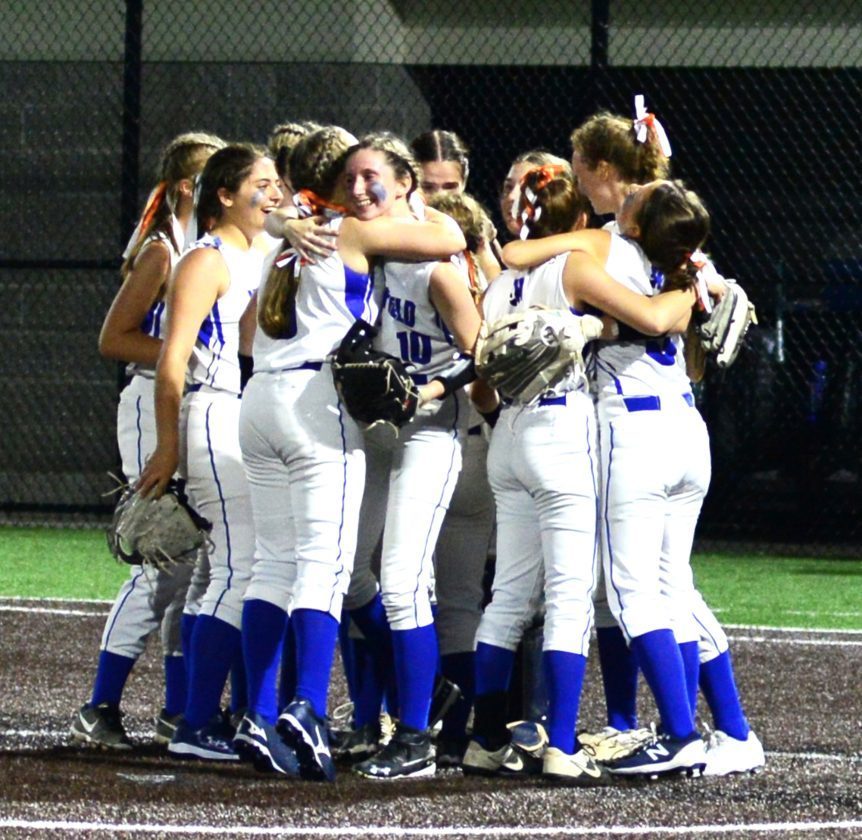 A big shout out to Dakota Rammelt and Aliyah Rivera for their Sectional Qualifying events for Division 2 Track. Way to represent Westfield Track girls!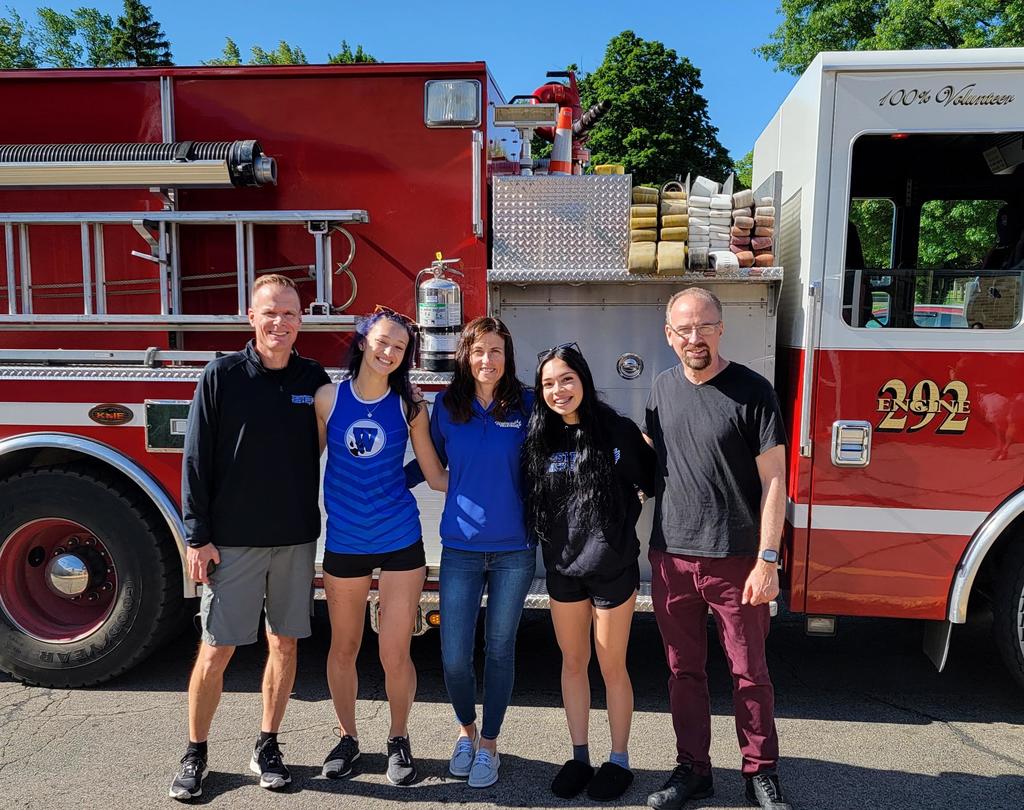 Congratulations to Darien Swanson for his State Qualifying run for Golf. Westfield is proud of how you represented us at States!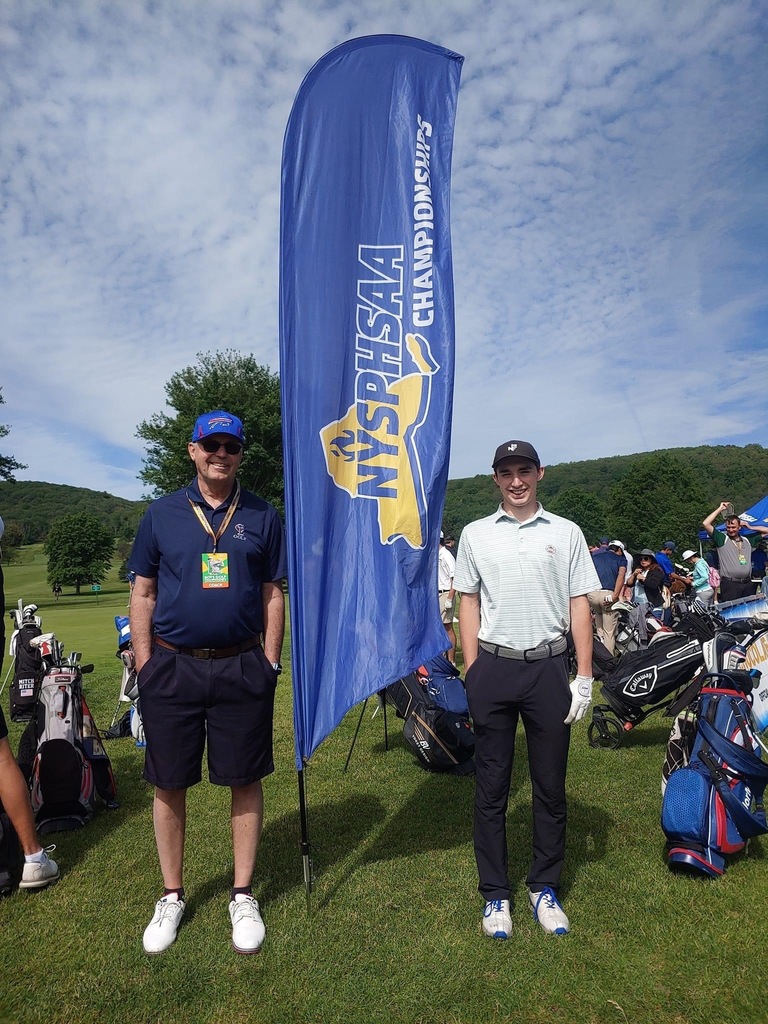 Our Westwinds ensemble spent some time in Texas last month. Here is a look at just a few of the exciting things they did while they were there. #1 Westwinds and Eastland Band members performed for one another and worked together. Eastland High School, in Eastland Texas is home to the 2022 Grammy Music Educator winner, Stephen Cox. #2 Westwinds performed at the festival at Midlothian High School, Midlothian, TX. #3-Our Westwinds ensemble recorded some music (for a future video) at the workplace and set of Netflix show "How to Be a Cowboy", aka the Dale Brisby Dalewearhouse, in New Castle, TX. You should be able to spot some of the cast in the photo! #4 At Six Flags Themepark, with our trophy, after we found out we received a superior rating, 2nd place in our division, and 6th place over all out of 22 ensembles from 5 states (only one from New York, though!). Esther Knappenberger and Cameron Paternosh received medals for being recognized at the outstanding vocal soloists of the event! #5 Westwinds attended a rodeo at the Cowtown Coliseum in Fort Worth.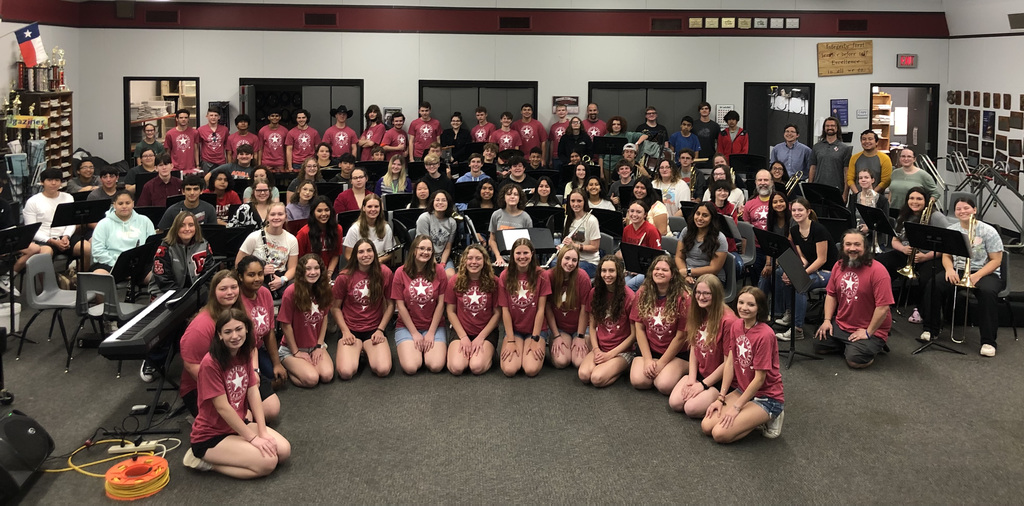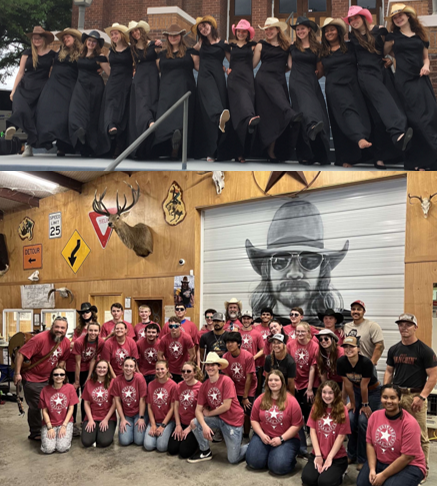 Students competed in the Soap Box Derby on Saturday in Jamestown as a finale to their work with Mr. Martin. Grayson Mazza drove the derby car supported by the crew of Tahner Stow and Tyrick Nadi. Westfield's crew won 3 of 6 phases and finished the day with a STEM race against other school teams in the area. It was a great day working with Dream it Do it of WNY. We hope to add another car to the race next year!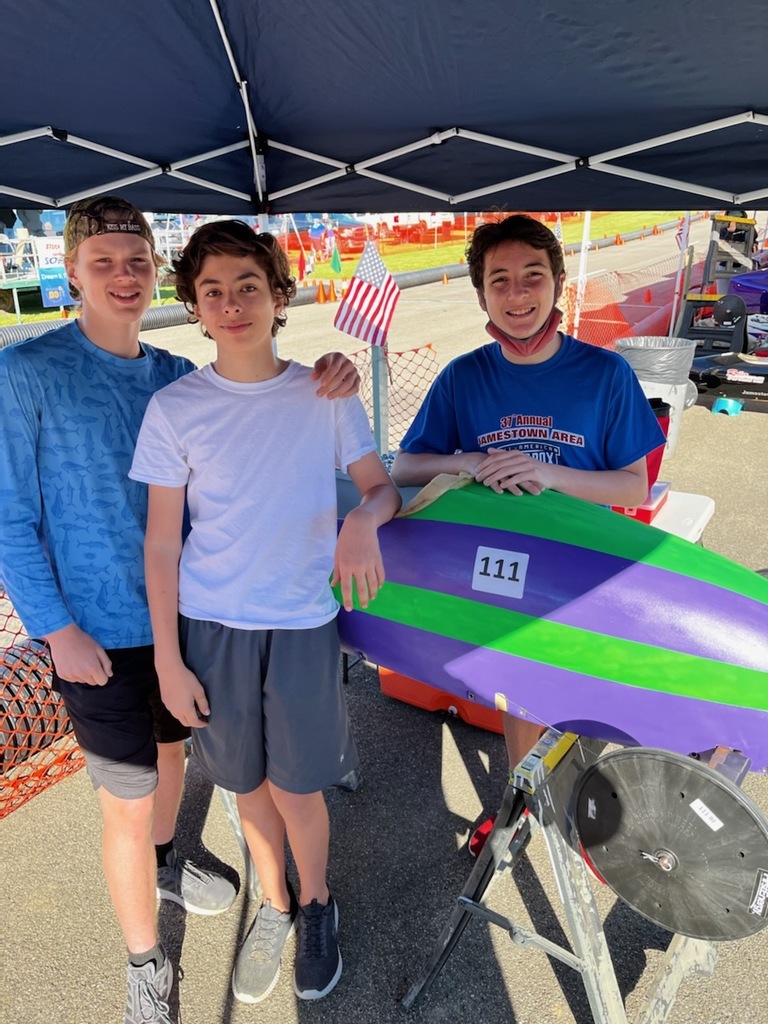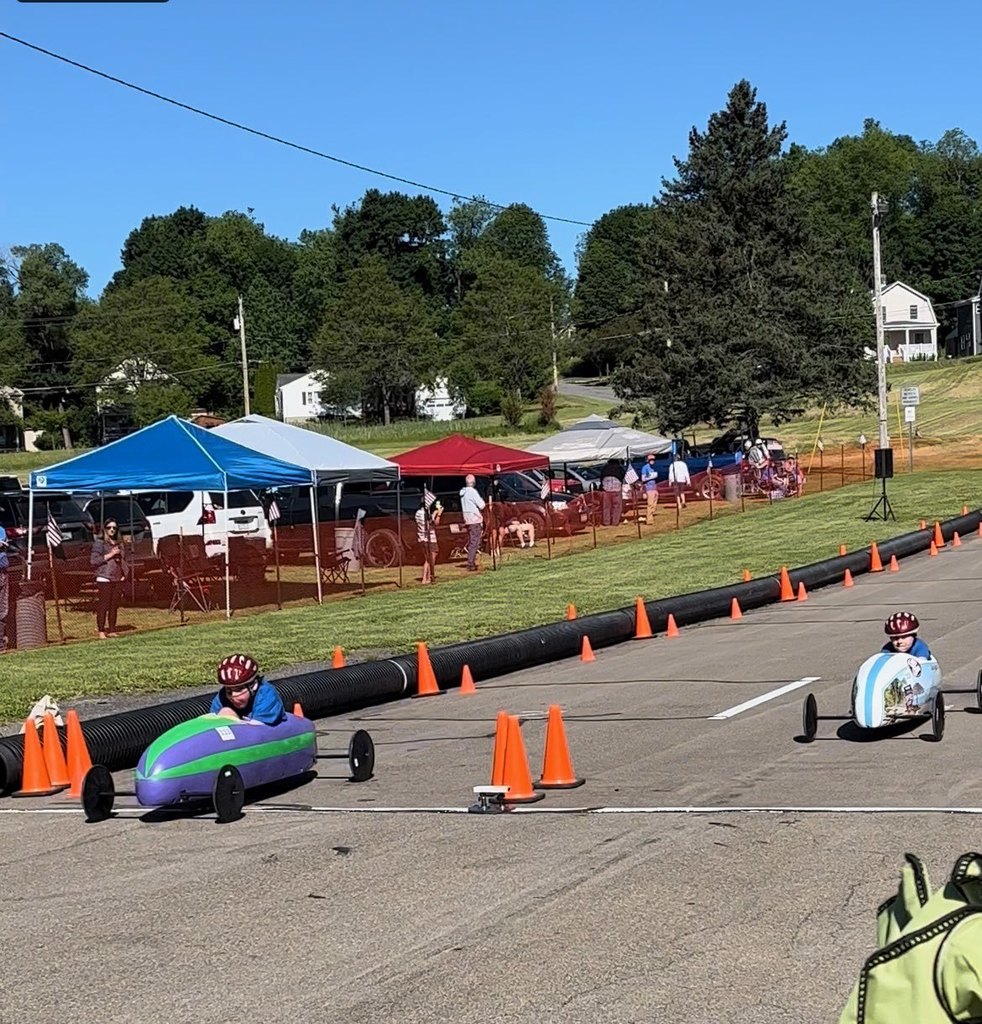 A reminder that tonight's Board Meeting has been moved to Monday, June 13th at 7pm in the LGI. There is no Board of Education meeting this evening.

Varsity Softball will be escorted out of town again by our local fire department. They are leaving school at 4 pm. Line the streets to cheer our girls on! Tonight's game will also be broadcast on WDOE 101.5 FM and 1410 AM, along with the NFHS network! Let's go Lady Wolverines!

Sharing on behalf of Erie 2 BOCES: Erie 2-Chautauqua-Cattaraugus BOCES has partnered with the Ralph C. Wilson Foundation, numerous regional organizations, and our area school districts to collect as many thoughts, opinions, and solutions as possible to ensure we're meeting the needs of every one of our K-12 students. The anonymous surveys addresses the following areas: Social/Emotional Well-Being & Mental Health Program Alignment Between Districts & E2CCB Career/Educational Pathways for Life Beyond High School Equity & Inclusion Technology, Tools & Resources for Students There are surveys for parents, staff and students. If you are interested in completing the survey, please click on the link below.
https://www.e2ccb.org/news.cfm?story=162136&fbclid=IwAR10phWooTQw2Ar_IJPzy2C0aP7tWzdks3KiQYusjQ4dlcUfpHaf273XGA0

Thursday night, June 2 at 7:15pm will be our Music Department's next concert featuring Chorus 6, Band 6, Chorus 7/8 and Band 7/8. We hope to see you there!

Congratulations to Drew Ernewein for being named Dan Palmer's WDOE Scholar-Athlete of the day for today, June 1! Great job Drew!

Varsity Softball will be playing Scio-Friendship at 730 pm Friday 6/3. The game will be played at Fillmore HS 104 Main Street, Fillmore NY 14735. Tickets for Friday's Regional Championship for softball may be purchased at the following link:
https://gofan.co/app/events/616946?schoolId=NYSPHSAAV
Tickets for this event will be $6 plus a service fee. Let's go Lady Wolverines!