We want to take a moment this week to recognize the incredible teachers and staff we have at WACS. Happy Teacher Appreciation Week - wishing we could celebrate in person. Thank you for all that you do for our students all year long! #westfieldstrong🐾💙

The Public Hearing on the District 2020-2021 Budget scheduled for May 11 has been postponed. The May 11th meeting agenda will now include the Superintendent and Board of Education annual evaluations. #westfieldstrong🐾💙

A reminder to our Elementary Students for this coming Tuesday, 4/28/2020. This will be a zero contact drop-off and pock-up. #westfieldstrong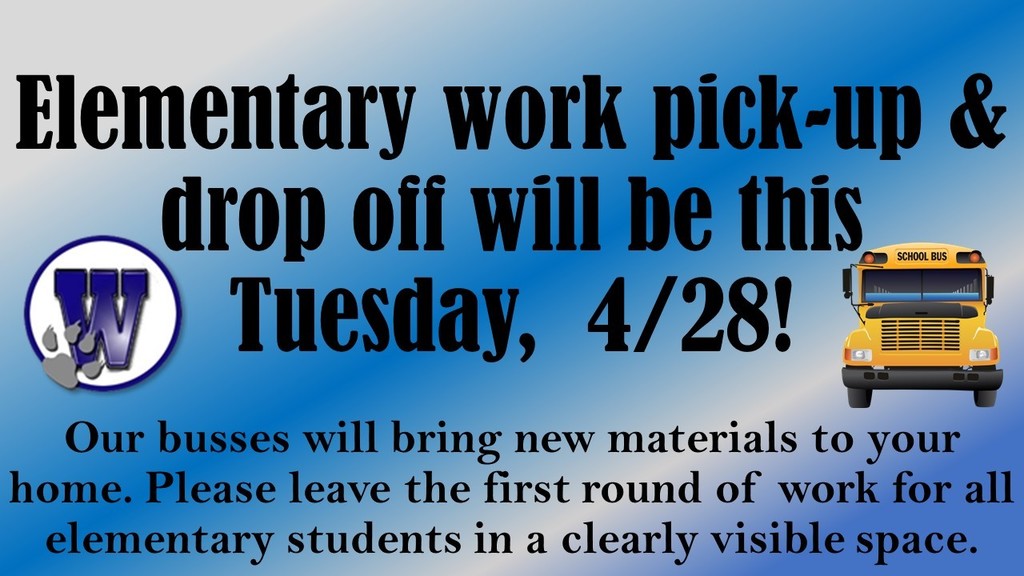 This isn't one of our typical posts, but we think Alicia Keys sums our feelings up perfectly. Thank you to all of our essential workers and to our teachers, students and parents. You're doing a good job. #westfieldstrong
https://youtu.be/dSUZIFBJHwQ

A friendly hello to our Middle & High School students! We miss you and want you you to know we are thinking of you all. Thank you to our very own Bradley Belmondo for allowing us to use the music he created here. 🐾💙 #westfieldstrong
https://ensemble.e2ccb.org/Watch/Cy4o6FRb

Elementary students - We sure are missing your smiling faces at school and can't wait to see you soon! The music you hear here was created by our very own Bradley Belmondo from the Class of 2020! #westfieldstrong 🐾💙
https://ensemble.e2ccb.org/Watch/Sz39Wmk4

Community Resources #westfieldstrong 🐾💙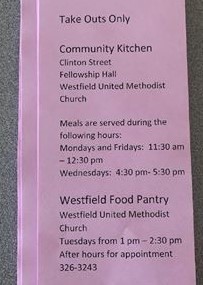 GOOD MORNING WESTFIELD! Please tell us how you are staying #westfieldstrong in the comments 🐾💙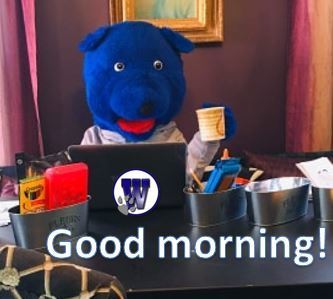 Seniors we are coming for you! We love our class of 2020! A special shout out and thank you to the Westfield Teachers' Association for sponsoring these signs! #westfieldstrong #classof2020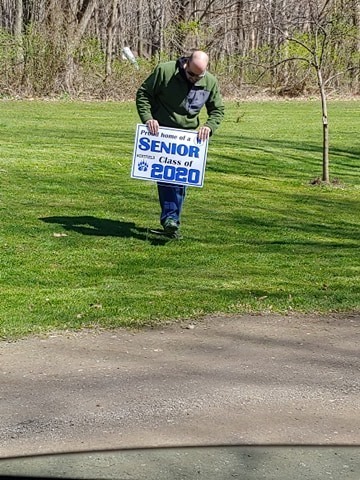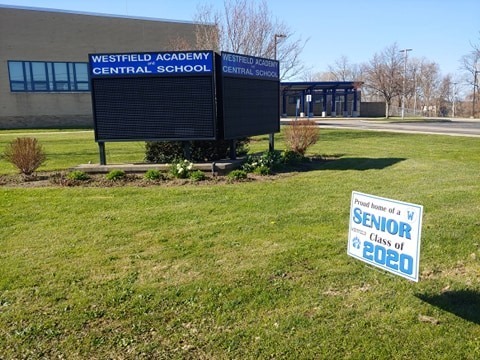 Our school closing has been extended by Governor Cuomo until May 15. We miss you Westfield students and staff, and can't wait to see you soon! Keep working hard and stay well. #westfieldstrong

A viewer shared this fun photo of some of the members of the Class of 2020 from a few years back. Seniors - please know that we are proud of you and we miss you dearly. Stay healthy and #westfieldstrong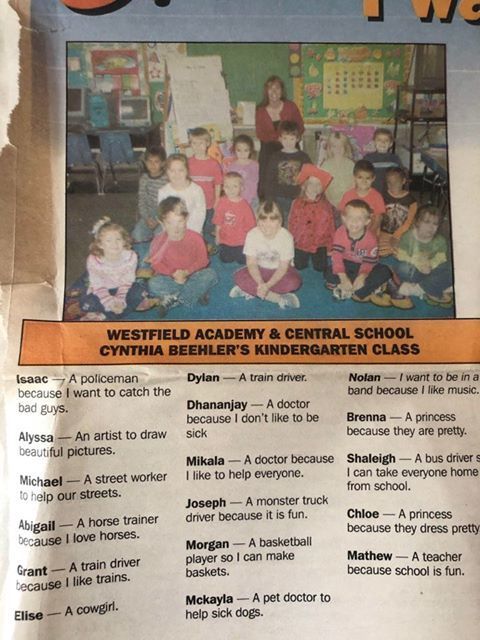 Students - Remember that we are here to help! See the attached image for information on our technology support options that include: •Support Email:
wacs.support@westfieldcsd.org
(24-Hour Response) •WACS' Support Team Call/Text Line: 716-463-2794 (Monday through Friday from 8AM-11AM, plus Tuesday and Friday from 1PM-3PM) #westfieldstrong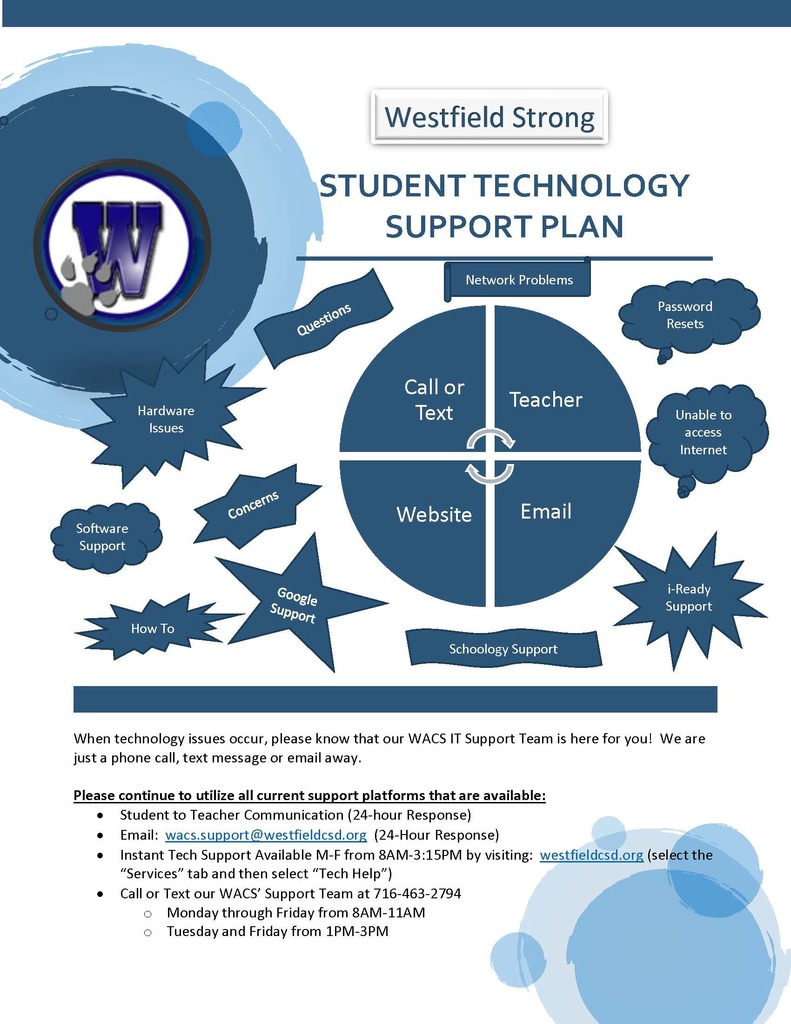 Fundraiser Updates 🐾8th Grade Zap A Snack Pizza Fundraiser - We expect delivery of these items in May. Once they arrive, we will coordinate plans to distribute them. 🐾6th Grade FUN Pasta Fundraiser - Due to the school closure, FUN Pasta orders have not been placed. Upon our return to the school, these orders will be placed. 🐾Europe Trip Fundraiser - Your orders have arrived and we will be coordinating distribution around the end of April.

Physical activity is so important to our emotional well-being. Here is a fun idea to get the whole family involved. We can't wait to see your photos- you can message them to us here. #westfieldstrong
https://ensemble.e2ccb.org/Watch/Tg46Eeq2

All week we will be sharing ideas to help reduce stress and provide emotional support for one another during this period of home instruction. As you continue to enjoy time together, we encourage you to share your photos and comments with us under each activity! #westfieldstrong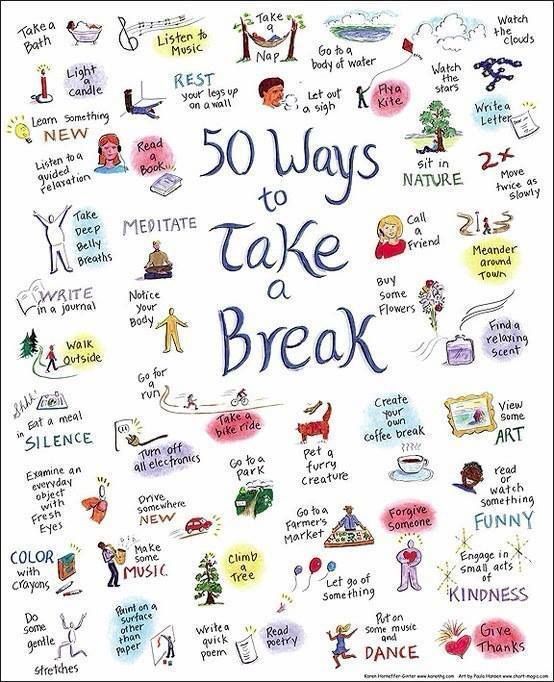 Day 2 of High School Spirit Week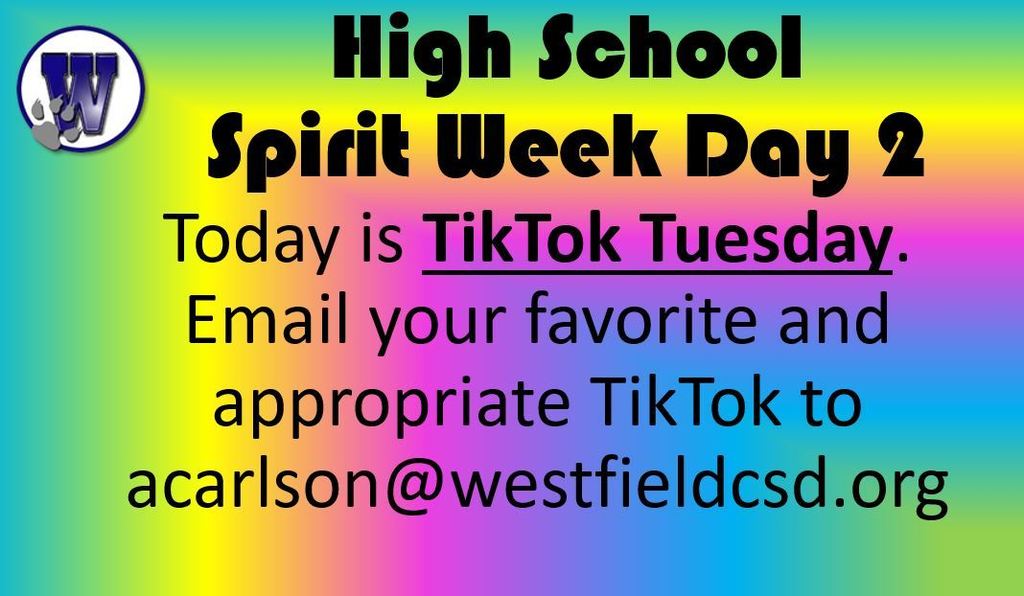 📚All of the libraries are closed! What do I do? We have the answer and a huge collection of new books has just been added! Go to Sora
https://soraapp.com/library/e2ccbny
- This is our collection of e-books, including audio books. - Log on to Sora using your school Google account. Westfield Strong 💙🐾 #westfieldstrong

Governor Cuomo issued an extension of NYS school closings until April 29. Meals and instruction will continue during this time, including Spring Recess. Please call 326-2196 for meal delivery or email us at
wacs.support@westfieldcsd.org
with any needs. #Westfieldstrong

High School Spirit Week 4/6-10 #westfieldstrong

Westfield Strong