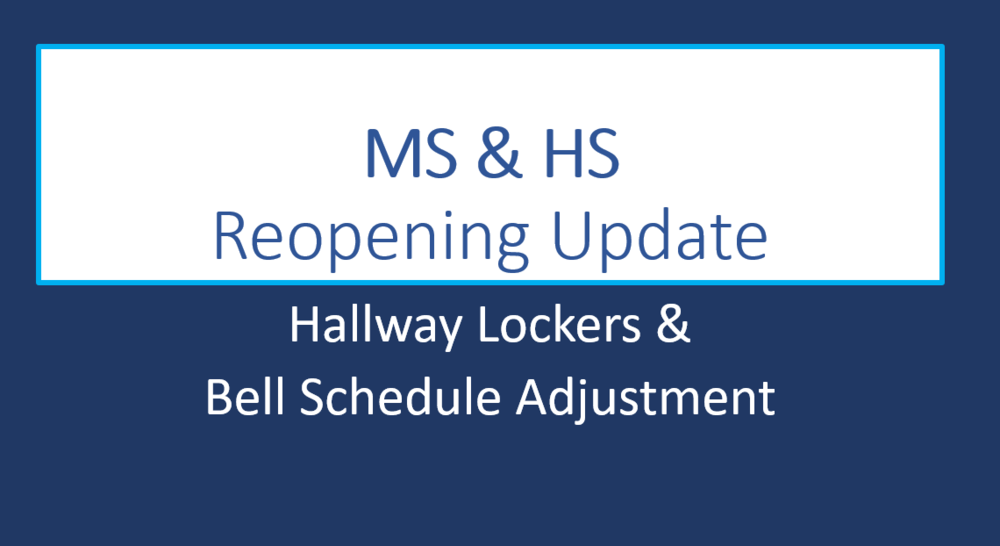 WACS Hallway Lockers & Bell Schedule Adjustment
Corey Markham
Monday, October 05, 2020
Over the past few weeks we have evaluated our Middle School and High School Reopening Plan and have determined that changes need to be implemented to allow students the use of hallway lockers.
In the coming weeks, our students will be assigned a hallway locker. Starting on October 13th, they will begin use of these lockers and follow our NEW Bell Schedule. Every student - those in the hybrid model and 100% Remote model - will follow this new bell schedule.
In the schedule link above, we will continue to use a staggered transition time to reduce hallway congestion to minimize any possible transmission of COVID 19. In addition, hallway locker access will be limited at the start and end of the school day. As we learned in Spring 2019, it is very important that students take everything home each and every day from their locker in case our school was to close unexpectedly. Thus, there should be nothing left in these lockers at the end of the school day.
If you have any questions regarding hallway lockers and/or our NEW Bell Schedule, please contact the Secondary Office at 326-2151.