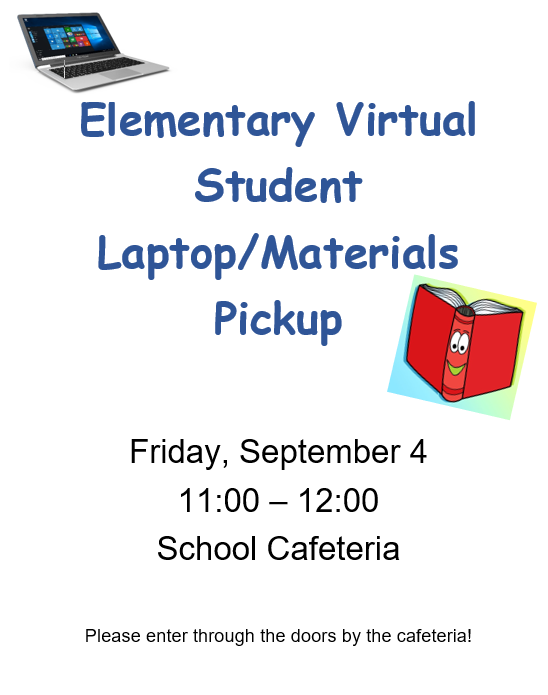 Elementary Material Pickup
Mary Rockey
Wednesday, August 26, 2020
Greetings Westfield Elementary Families:
If you have chosen the virtual option for your child and we know about it, we will have materials and a laptop ready for you on Friday, September 4th for you to pick up.
Please stop into the cafeteria between 11AM and Noon.
Call school if you have any questions!