EDIT MAIN
S.T.A.R.
Our STAR (Sharing the Art of Reading) Program at Westfield Elementary is all about encouraging students to read for fun. We all come together in the auditorium for a morning program and celebrate reading eight times a year. The grade levels take turns hosting the program each month. It is a fun-filled program that brings together students, staff, community members and parents. Afterwards, all of the elementary children take home a book of their very own which is carefully chosen for their grade level. This program runs completely on donations from the community. We are very grateful to all of our sponsors for their support.
---
Mission
(S.T.A.R.) Sharing The Art of Reading:
We strive to develop lifelong readers by providing free books to each student throughout the school year. Our books are provided with support from community sponsors. We promote reading, speaking, and listening skills that align with NY State Standards, along with a spirit of fun. Each month we encourage community involvement by hosting a S.T.A.R. Program that is open to the public.
---
Committee Members
Emily Bostwick
Stephanie Holt
Danielle Stoughton
---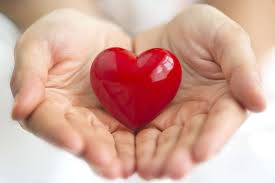 We love our Sponsors! many thanks to you...
Monthly Sponsors
Sept/Oct - Holt Real Estate, Inc
Nov - Union Relief
Dec - Inner Lakes FCU & Welch FCU
Jan/Feb - Westfield Dental
Mar - Cheryl M Reed, ATTY at Law
Apr - Portage Pie
May - Kiwanis
June - WWO
Contributing Sponsors
NY Laurette Alpha Pi
John W. Rogers Post 327
Westfield Fire Department
If you are interested in becoming a sponsor of the STAR Program, please e-mail us at star@westfieldcsd.org.
---